SHOCKING! Poonam Pandey Suffered Brain Hemorrhage; Reveals Her Ex-Husband Sam Bombay Was Insecure, Would Drink All Day And Beat Her
Lock Upp: Poonam Pandey revealed her ex-husband Sam Bombay would beat her up after getting drunk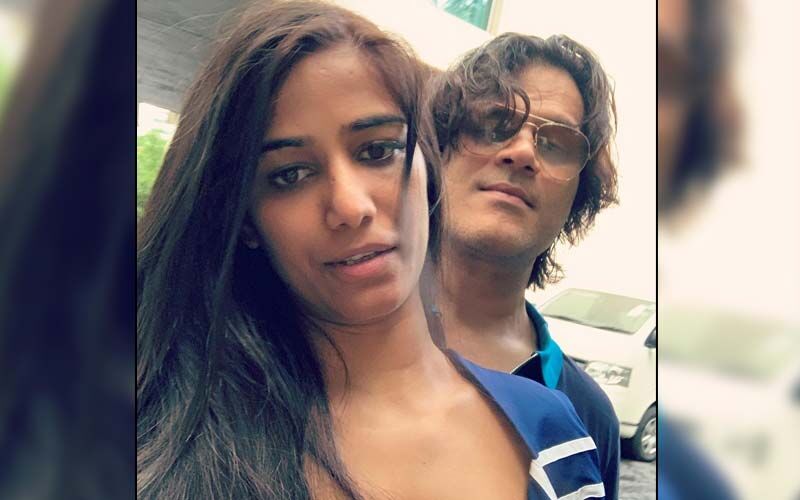 Poonam Pandey has made headlines for many controversial reasons over the years. Currently, she's a part of the Kangana Ranaut-hosted show, Lock Upp. In the latest episode, Poonam opened up about her abusive relationship with her ex-husband Sam Bombay. She revealed that he would drink all day and beat her up. She also said that he was too controlling and that she suffered from brain hemorrhage.
The conversation started when Karanvir Bohra quizzed Poonam if she really loved her ex-husband. The actress said, "Yes, I did and I don't hate him right now, I just don't like him, I dislike him. Nobody wants something like this to happen to them. Who likes to get beaten up. I had like four floors of house, private garden, private terrace and I had everything. If I am in one room, I am not allowed to be in that room, he would ask me why are you in that room. He would force me to be with him in the room he wanted."
Poonam further shared that this has been happening with her for four years. "He didn't just beat once, my brain injury did not heal because he kept beating me on the same spot again and again. I would apply makeup, gloss and laugh in front of everyone to hide it," she added.
Payal Rohatgi, who was also a part of the conversation, asked Poonam if he was insecure. She said, "Insecure, I don't want to talk about anyone else right now. If a person starts drinking from morning 10 am, till night and in the night there would be nobody around to save us. The staff would get scared, they would leave."
Poonam had married Sam Bombay in September 2020. Last year, he was arrested in Goa after she filed a domestic violence case against him.
Image Source:Instagram/PoonamPandey