SHOCKING! Rakhi Sawant's Husband Adil Durrani Accused Of RAPING Iranian Woman in 2018; FIR Filed in Mysuru-DETAILS BELOW!
The complaint was filed by an Iranian woman, who claimed that Durrani sexually assaulted her in 2018 after he befriended her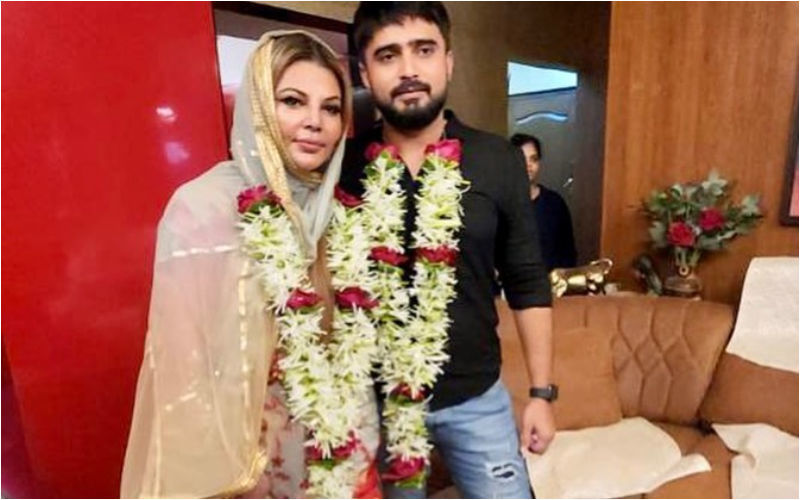 "The Iran national visited the police station on 10 February and filed a complaint against Adil khan. We have registered a case under IPC 376 (rape), 417 (punish for cheating), 420 (cheating), 504 (insulting intentionally), 506 (threatening with life)," Narasimharaja division ACP Ashwath Narayan was quoted as saying by Hindustan Times.
According to the woman's statement, she came to India in 2018 and met Durrani when he ran a restaurant in the city. Adil proposed that they get married and the former couple began living together. After being in a live-in relationship for three years, the woman insisted on marriage, Durrani allegedly threatened her and assaulted her.
In the complaint, she also alleged that Adil Durrani had threatened her to post her private photos on social media and would send them to her parents in Iran if she forced him to get married.
Currently, Adil Durrani is under judicial custody in Mumbai in connection with a case filed by Rakhi Sawant against him. She had accused Durrani of assaulting her and taking away money and jewellery from her flat without her knowledge and performing unnatural sex, among other charges, reported DNA India.
Rakhi Sawant and Adil Durrani got married in 2022 and they disclosed their nuptials in January 2023. The actress had even converted to Islam and changed her name to Fathima. However, the couple later separated and she filed a police complaint.
Image Source: Instagram