SHOCKING: Snake Enters Naamkarann Lead Actor Zain Imam's Make-Up Room
It happened some time ago. Zain Imam was waiting for his shot when a snake entered his make-up room. Needless to say, the actor panicked and screamed for help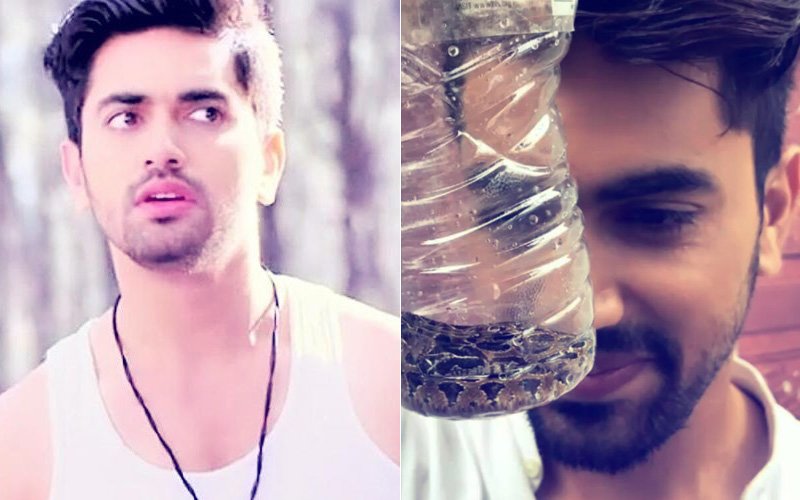 It was a usual day at Film City where the cast of Naamkarann had gathered to shoot the upcoming episodes. However, things took a turn for the worse when a snake entered the show's lead actor, Zain Imam's make-up room.
Zain, who was waiting for his shot when the incident took place, recorded the incident on his mobile phone and put it up on Instagram for his fans. The video clearly shows how the actor panicked on seeing the uninvited guest enter his room and screamed for help.
Within seconds, a gentleman from the production unit came in with a stick to tackle the snake and managed to trap it in a plastic bottle.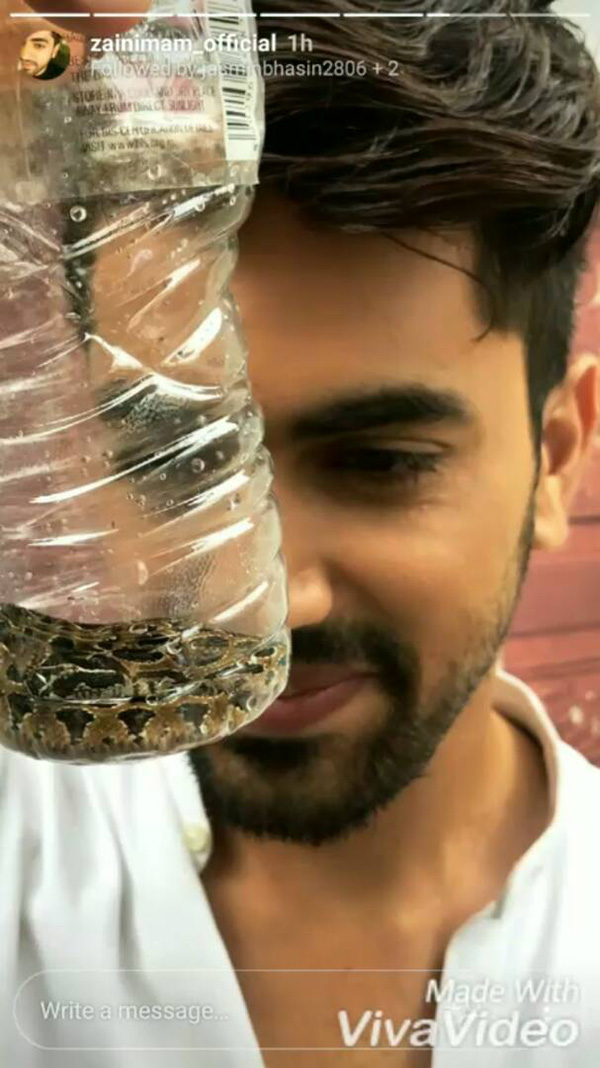 Zain Iman Holding The Snake (In The Bottle) That Entered His Make-Up Room
Evidently, the fact that the snake was a small one worked in favour of the crew members since it made it easier for them to handle it.
Film City is surrounded by greenery and it's common to spot snakes in the area.
Furthermore, speculations were rife that Zain is quitting Naamkarann, but last night, the actor took to social media to rubbish the rumours. He stated that he is not going anywhere and is still a part of Naamkarann family.
The actress will play an undercover cop who is going to help Neel and Avni find the truth about Dayavanti Mehta.
Coming back to the incident, we are glad that no one was hurt on-set.
Image Source: pikore/mylovezainimam & instagram/zainimam_official