SHOCKING TWIST! Anupamaa SPOILER: Baa To Support Paritosh For Having An Extramarital Affair
The entire Shah family learns about Paritosh's extramarital affair and they are shocked, however, Baa supports Toshu and blames Anupamaa for ruining Kinjal's life in the upcoming episode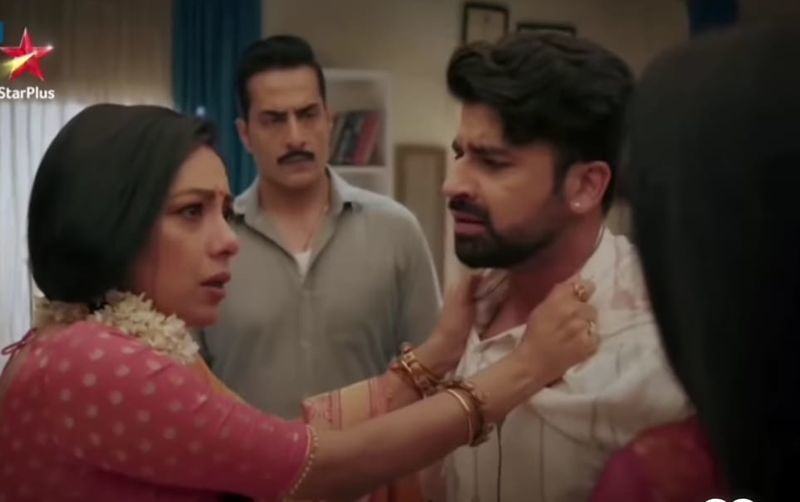 Anupamaa starring Rupali Ganguly is one of the loved shows on television. It has been topping the BARC ratings ever since it aired on Star Plus. The drama has earned adulation as it shows the journey of a woman trying to become independent. The actors of the daily soap besides Rupali, Sudhanshu Pandey, Gaurav Khanna, and Madalsa Sharma have become household names.
In the last episode, the audience witnessed the Shah family and Kinjal learn about Paritosh's extramarital affair. Anupamaa spilled the truth in front of the entire family despite Rakhi and Toshu pleading with her not to do so. Rakhi wanted to hide it from everyone especially Kinjal as this would ruin her life and she might not be able to take that Toshu broke her trust. Toshu was not even ashamed of his extramarital affair and called it 'normal' to have a fling to fulfill a 'man's need' while his wife is pregnant. Hearing Anupamaa and Vanraj loses their cool and slaps Toshu. Kinjal is heartbroken after knowing Toshu's truth.
In the upcoming episode, Kinjal puts a condition in front of Toshu to forgive him. She tells him that she also wants to have an extramarital affair just for 'fun and time pass.' Meanwhile, Baa and Rakhi blame Anupamaa for ruining Kinjal's life and say that she shouldn't have told the truth at this stage of her life and should have kept quiet. As per Baa's nature, she supports Toshu and tells Anupamaa that these days it is common for any man to do these things.
She shouldn't have overreacted on this matter and should have kept quiet. Anupamaa is shocked to hear this from Baa but still takes Kinjal's stand. She says that what Toshu has done is wrong and he should be punished.
So what happens next? Well, the answers lie in a forthcoming episode. It seems that show has a lot of drama in store for the audience.