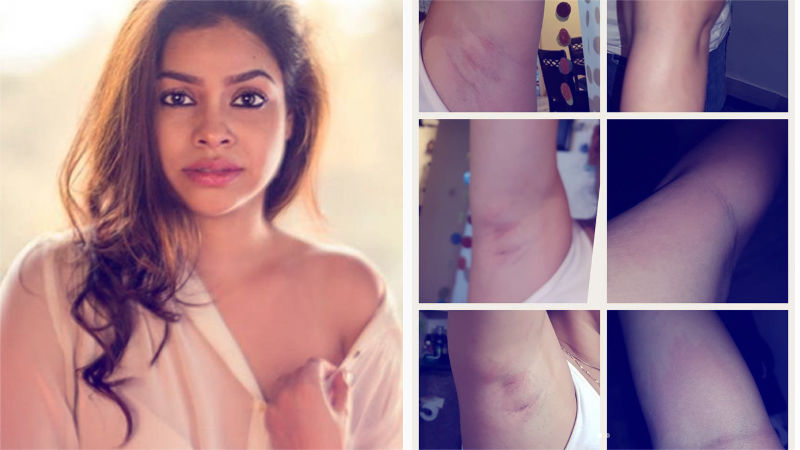 Sumona Chakravarti is a household name, thanks to shows like Kahani Comedy Circus Ki, Comedy Nights With Kapil, The Kapil Sharma Show and Family Time With Kapil. She has been quite active on social media. In her latest post she takes on the giant online service provider Urban Clap, and blasted them for their bad service.
Sumona wrote a long open letter along with pics of how she was suffering because of the crappy service. Here's what she wrote:

@urbanclap Never again

I actually decided to try out their waxing service primarily because of the urgency & not getting an appointment at my regular salon (JCB)

Their shitty & pathetic service has bruised and left marks on my skin. BLOTCHED, BRUISED, PEELING SKIN.

Instead of getting tanned on a beach, I sat n kept putting aloe gel all day avoiding the sun.

A request to all social media influencers & to all the actors doing post's on Instagram & various other social media platforms whether its free or paid, think twice before putting up a post. I was approached as well for doing an urban clap post for Insta. They didn't have the budget (which is okay) and i simply decided to try out their waxing service and this is the outcome.

The 1st pic is from Day 1 i.e 11th july'18

The 2nd is as of today i.e 17th july'18

P.s pls feel free to share!

@urbanclap i hope u have the budget to train your so called professionals.

While Sumona brought forward a bad experience she had with Urban Clap, a troll soon enough went on to badmouth her. The troll wrote, "Just because they dint have a.budget to afford u , u trying to sham them ...What a cheapo ur ..Damm girl. u did need that skin care ...after all , u look 50 but ur only 30...haha ..Ok now attack all u champchas of her ...Am outta here (sic)."

Sumona couldn't take it anymore, and she vent out her anger at the troll. She blasted saying, "Are you dumb? Do u even understand what's written? First learn to read & write correct english before trolling someone (sic)."