Shweta Tiwari's Daughter Palak Tiwari Inspired By Kylie Jenner's Style? Their Similar Outfits Suggest So
Shweta Tiwari's daughter Palak Tiwari also known as 'Indian Kylie Jenner' by her fans, recently rocked the same outfit as Kylie. The two seem to have similar styles, and the resemblance is definitely there. Check it out!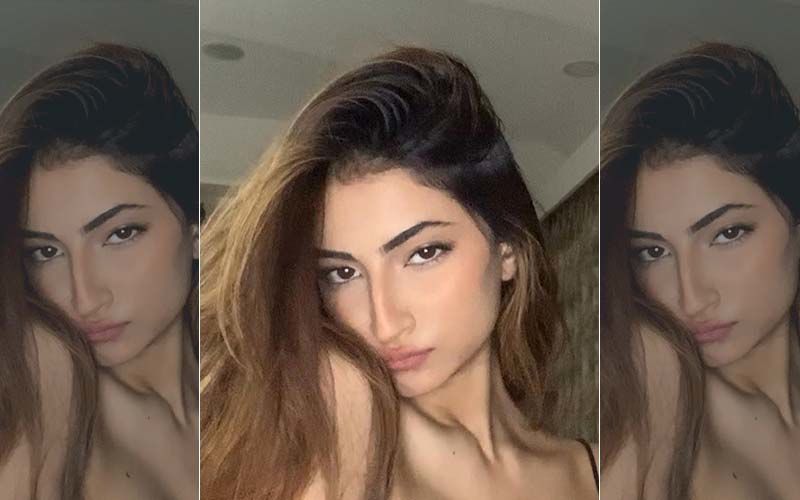 Shweta Tiwari is one of the most popular television stars, and her daughter Palak Tiwari is already a social media sensation. Palak has a huge following on Instagram- 411k followers, to be precise! Palak definitely knows how to keep her fans hooked to her account, and she shares stunning pictures of herself on Insta quite often. Pala Tiwari's pictures are a treat, given how aesthetic they are, and she looks gorgeous in all of them. A quick scroll down almost any of her posts reveals that fans refer to her as 'Indian Kylie Jenner', and often point out the resemblance between them. Now, in case you needed further proof, we found pictures of both of them in similar outfits too!
Palak Tiwari has been compared to Kylie Jenner by many, mainly for her gorgeous sharp features. Some have also pointed out how her makeup skills are at par with the KarJenners, with that perfect contouring and highlighting. Apart from her chiseled features, and on-point makeup skills, we have now come across a picture of Palak Tiwari, in which she can be seen rocking an outfit similar to one that Kylie donned a few weeks ago. Palak took to her Instagram stories to share a mirror selfie, and we can't help but be reminded of the matching outfit Kylie wore.
While Palak can be seen in a white full-sleeved crop top paired with light blue baggy denim. An Instagram post shared by Kylie in May shows her wearing a white sleeveless top with baggy jeans. While of course, their outfits aren't exactly the same, they do seem to have similar tastes, and the resemblance is definitely there! Check out the pictures below: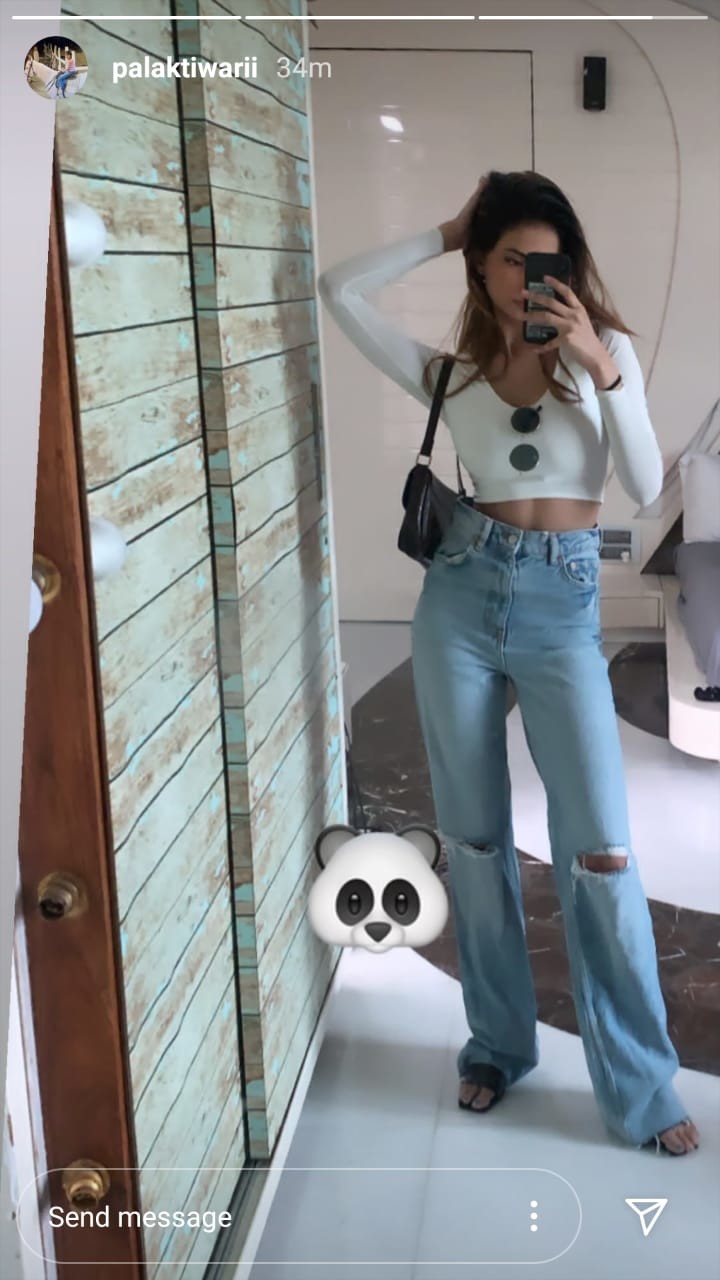 Image Source: Instagram/palaktiwarii