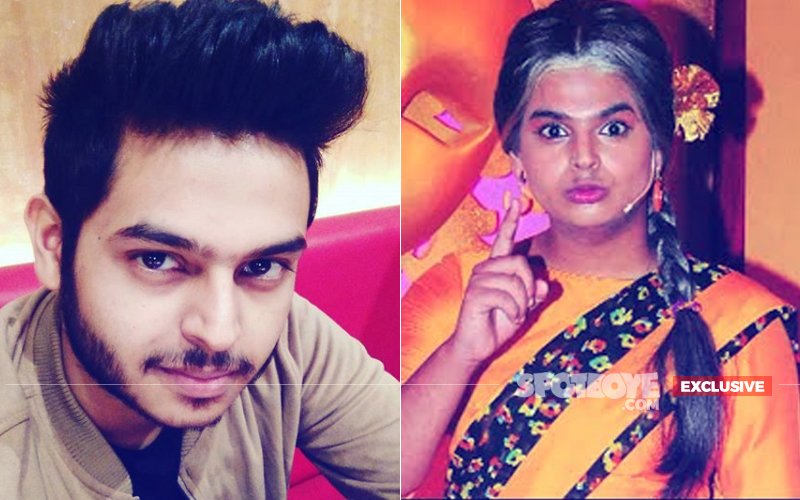 Sidharth Sagar's 'missing' controversy is getting murkier by the minute. This morning, we brought to you the video through which the comedian informed fans that he went through a troubled phase at the hands of his family but is in safe hands now.

SpotboyE.com tracked down Sidharth and exclusively spoke to him about his turmoil.

Excerpts:

Where have you been for the past 4 months?
I have been going through a lot of ups and downs since last one year. I didn't touch base with anyone because I was scared and I knew that my disappearance has caused a number of complications already. I have spoken to my manager, Shekhar, to arrange for a press conference soon so that I can answer all your questions.

Reports suggest that you were in a rehabilitation centre?
I will clear out everything soon. But, for now, I can tell you that I was admitted to a mental asylum. My family has been involved in property dispute for long and my parents were influenced. I saw how patients in the asylum were being subjected to shock treatment and was beginning to slip into depression. No one knows of my whereabouts at the moment, but all I can tell you is that the people I am with currently have helped me overcome the trauma.

Which mental asylum were you in?
Cannot tell you now.


Why didn't you try to come out of the asylum?
I requested people to go out and inform my well-wishers that I am stuck here but no one helped me.


Your friends are of the opinion that your mother has kidnapped you…
No, she hasn't. But yes, I repeat, my family was influenced. A girl, I don't know who, was giving me some tablets because of which I would completely lose my mind.
When are you planning to interact with the media?
In a day or two. It's high time I come out and disclose what I have gone through.


Have you filed an NC against your family?

Yes, I have. But unhone gayab karwa di jab main andar tha. I have named my parents and other family members who are responsible for harassing me in the NC. It was only with passing time that I realised that my parents weren't against me but were influenced for money.