Sidharth Shukla Last Rites: Rahul Mahajan Describes Shehnaaz Gill's Inconsolable State; Says She Shouted 'Mummy Ji, Mera Bachcha' And Rubbed Sid's Feet
In a recent interview, Rahul Mahajan revealed that Shehnaaz Gill is in a state of complete shock and denial after the demise of Sidharth Shukla.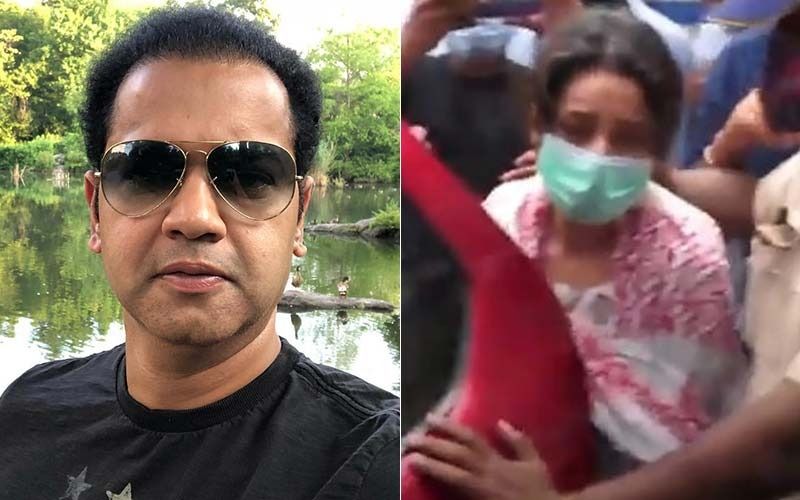 The untimely death of Sidharth Shukla has left his lady love Shehnaaz Gill shocked and heartbroken. She is completely shattered and numb, revealed celebs who met her at the late actor's house. Many have expressed concern over her condition saying that she is too numb to express anything. Now, in a recent interview with ABPNews, Rahul Mahajan, who was also present at the actor's last rites, described Shehnaaz's condition and stated that it's sad to see her like this.
Rahul said, "Jab Shehnaaz Gill aayi toh woh itni zor se cheekhi [when Shehnaaz arrived at the cremation ground, she yelled], 'mummy ji, mera bachcha, mummy ji, mera bachcha'. Shehnaaz was rubbing the feet of Sidharth's mortal remains, without even realising that he is no more. She is in a state of complete shock and denial. Seeing her condition and mental state I was shivering at the funeral."

"Shehnaaz had gone completely pale as if a storm had just passed by and washed away everything. I remember when I had put my hand on her shoulders to offer my condolences and the way she looked at me I was completely taken aback. I was scared looking at her condition. She was completely numb," he added.
Rahul also spoke about Sidharth and Shehnaaz's relationship and asserted that what they shared was very strong. "Unka rishta bahut gehra thha. Pati patni ka bhi itna gehra nhi hota jitna unka tha, [Their relationship was deeper and stronger than what even a husband and a wife share]" he added.
Rahul Mahajan further mentioned that Sidharth's mother told him the chronology of events on Thursday night and that it might differ from the police's account.
He was quoted saying, "He came back around 10:30-11 pm, after having had food outside. Normally he eats at home. He then went to bed, she said, and woke up around 3:30 am, complaining of discomfort. He asked for a glass of water. But didn't wake up the morning after."

According to a hospital official, Sidharth Shukla was dead when he was brought to Mumbai's Cooper Hospital on Thursday morning.
Image Source: Instagram/ therahulmahajan/