Snehal Rai Talks About Sudden DEATH Of Her 4-Month-Old Son Rudra Due To An Illness: 'I Was Locked In Room, Life Was Finished For Me'
Snehal Rai opens up about the sudden death of her 4-month-old son Rudra and revealed she locked herself in a room and stopped eating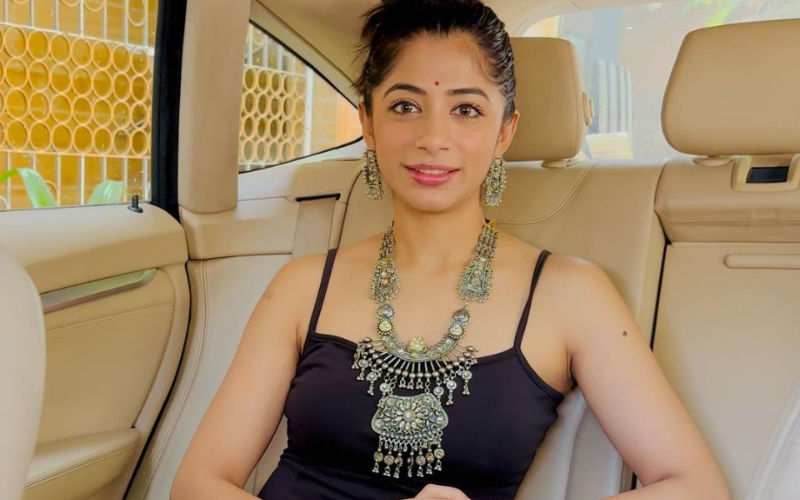 TV actress Snehal Rai recently made headlines after she revealed being married to 21-year-older politician Madhvendra Kumar Rai for 10 years. In an interview, she explained that though she did not announce her marital status publically, she also never tried to hide it. Now, in a new interview, Snehal opened up about losing her 4-month-old son, Rudra due to illness and how she slipped into trauma. She also spoke about losing a lot of weight following the emotional pain due to the death of her son.
Speaking with Etimes TV, the actress recalled how she locked herself in a room and stopped eating after she lost her son. Snehal shared, "I had a son after marriage. We lost him due to an illness when he was 4 months old. His name was Rudra. I was locked in the room for a week. I would just go to the washroom and sit on my bed. I don't remember eating. Life was finished for me." Talking about how she almost became a skeleton, she added, "Losing a child is equal to hundred deaths. I had a friend who shook me back to reality. I was 40kgs, became a skeleton. I felt doing make-up was a sin, how could I show my face to the world?"
ALSO READ
:
Snehal Rai Reveals She Is MARRIED To 21-Year- Older Politician For 10 Years; Actress Says 'Our Relationship Has Seen Many Ups And Downs'
Snehal Rai also revealed how she came out of that dark phase and mentioned she once visited an orphanage, and it changed her vision towards life and having kids. She asserted she is opening an NGO in memory of her late son, adding that she wants to be a mother of 1000-2000 kids, who are in need. "Once I went to an orphanage and one kid hugged me and addressed me as 'Aai'. That gave me the kick to bounce back in life. I am in the process of opening up an NGO – Rudrakalp Creations," she further stated.

On the work front, Snehal is known for her stint in television shows like Ishq Ka Rang Safed, Janmo Ka Bandhan, Ichhapyaari Naagin, Perfect Pati, and Vish. She is soon participating in a beauty pageant show.