Sunil Grover: I am Feeling Little Lost & Nervous Too
Rinku Bhabhi aka Sunil Grover pens down yet another letter expressing his love for his fans, his nervousness and the surreal feeling of being a father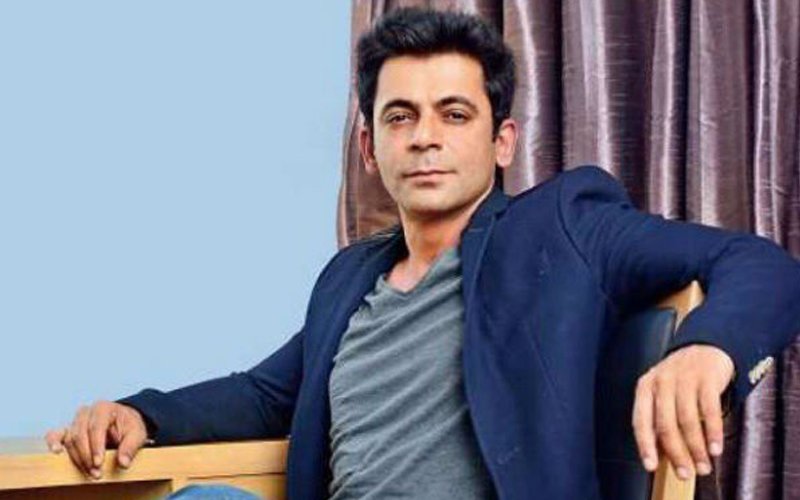 Amidst the heated controversy going on between Kapil Sharma and his team, Sunil Grover took to his twitter account to pen down a letter that comes straight from the heart.

No accusations,no clarifications, no hatred - Sunil has only expressed gratitude and also accepted that he is nervous about his future, in this post.

He writes:

My thanks and gratitude for all the love. I am non existent without the love. My public​ Identity is just because of the love you shower. I embrace it. It fills my heart and leaves no place for hate. I just want to surrender myself to good work, good people who acknowledge my intentions genuinely. And yes am feeling a little lost and nervous too. Don't know what the future holds for me. But thank God my son Mohan is sleeping next to me. As I look at his innocent face, i feel lucky to have such a reason to smile. It reassures me that no matter what tomorrow will be beautiful. New.... Yet beautiful.
Well, looks like Sunil is as anxious as all his fans are, to know what will happen now.

A recap of the incidence which happened mid-air- The main reason for the fight was Chandan Prabhakar, the Chaiwallah of The Kapil Sharma Show. He got into an argument of sorts with Kapil back-stage in Sydney, which was their first halt on the Australian tour.

Things got worse on the flight when Kapil (who was highly drunk) lost his cool and started abusing Chandan. That's when Sunil intervened to handle Kapil and the rest, as they say, is history.

Thumbnail Image Source: magnet