Super Dancer Chapter 4 Winners, Florina Gogoi And Guru Tushar Shetty Share How They Plan To Celebrate The Victory
Everyone's favourite, Florina Gogoi and choreographer Tushar Shetty have won the show 'Super Dancer Chapter 4'.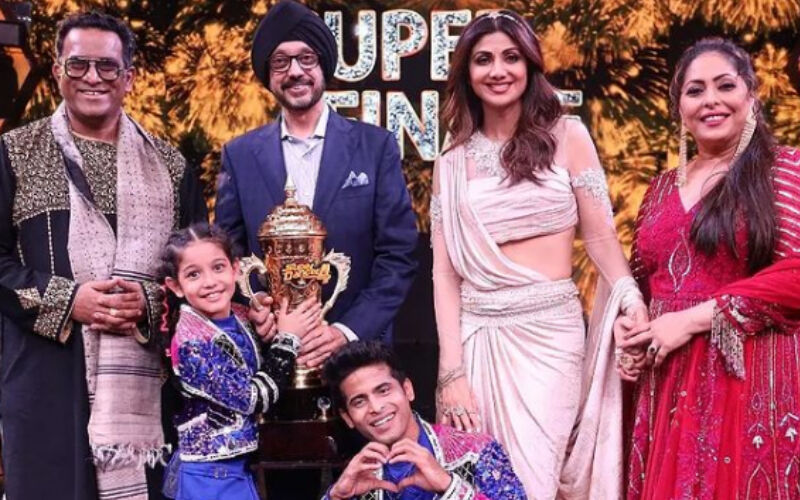 Florina Gogoi and her super guru Tushar Shetty have indeed got all the reasons to party hard! After months of hard work and making their way into the hearts of audiences with their power-packed performances, they have won the popular dance reality show 'Super Dancer Chapter 4.' Besides the Golden Trophy, Florina was awarded a cheque of Rs 15 lakh and Tushar Shetty a cheque of Rs 5 lakh. In an interview with Etimes, both Florina and Tushar expressed their happiness on winning the show and also shared how they plan to celebrate their big win.
The dancer from Assam, who turned seven on September 24, said she is really happy to win the title and that she is now excited to finally play with all her friends when she goes back to Jorhat. "I will also give a big pizza party to everyone," Florina added.

Tushar shared, "It is yet to sink in as we did not expect this at all. We focussed on getting better with our performances each week and as the show progressed, our performances got better and I think people also supported us a lot. But we never thought that we would win the show." He also mentioned that he would soon start preparing for his next show India's Best Dancer 2.
Further, Tushar Shetty spoke about how his relationship with Florina Gogoi evolved as the show progressed. He was quoted as saying, "Our relationship with each other has evolved with time. I think we both understand each other very well and I really like spending time with her. She never had a competitive mindset; she just loves to dance. So I didn't want to change that and give her that pressure. I worked harder, and as the show progressed, she understood it herself and also started getting more serious with rehearsals."

Florina Gogoi, in another interview, stated that she could never ever forget the day she won the show. She also expressed her gratitude to her guru, Tushar and her fans for their constant love and support.
"I would like to say a big thank you to everyone who voted for me and supported me on Super Dancer. And a big big thank you to Tushu Sir [Tushar Shetty] for believing in me and training me. Because of Super Dancer, I have made many new friends. I will miss them. I want to continue dancing and learn new forms," she told Hindustan Times.
Florina Gogoi hadn't had the greatest of starts on the show. But her hard work, coupled with Tushar Shetty's choreography and training, did the trick for them. #FloTus - as they were referred to by their gazillion fans - had always been the audience's favourite. Their daughter-father bond - their hugs and Tushar's kisses on Florina's forehead - was loved by people across the country. Florina had also become the highest-voted contestant and the first finalist of this season.