Surekha Sikri Passes Away: Balika Vadhu Actor Avinash Mukherjee Remembers His Dadi Sa, 'She Was Back On Set The Next Day Of Her Husband's Death'- EXCLUSIVE
Avinash Mukherjee, who played Surekha Sikri's grandson in Balika Vadhu, remembers his late Dadi sa and shares with us some extraordinary moments of the late actress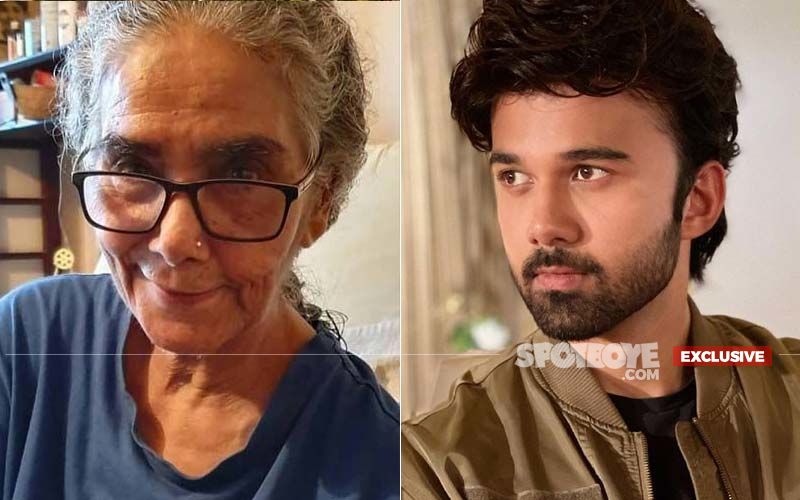 Actress Surekha Sikri left for her heavenly abode, this morning. The 75-year-old actress suffered a cardiac arrest. She was fighting a few health complications after her second brain stroke.

We have been speaking to many of her co-stars since morning who have been expressing their grief. Now, her on-screen grandson from the show Balika Vadhu, Avinash Mukherjee has also spoken to us about the late actress' unmatched dedication and love for her craft.
Avinash, who actually treated Surekha Sikri as his real grandmother, concluded, "God is taking away the best of the best from us. A few days back it was Dilip Sahab and now it's Surekha Ji. What I remember and what will stay with me for my life is that the only person she had around her while we used to shoot for Balika Vadhu was her husband as her children were settled abroad. And her husband passed away when she was on the set at 2 pm (lunchtime). She left the set and the next day she was there on the sets at 7 am ready with makeup and dialogues. Everybody was shocked seeing her on the set and kept staring at her. She came and performed without any hesitation or anything on her face. So, what we can take from her is that your personal life shouldn't affect your work. This requires the next level of dedication which she had."
Image source: Instagram/avinashmukherjee_