Sushant Singh Rajput Death: Mahesh Shetty Whom Sushant Made Last Call To Says 'I Really Wish That Call Would Have Come Through'
Actor Mahesh Shetty opens up on his bond he shared with the late actor Sushant Singh Rajput and wishes he would have picked that last call Sushant made to him before his death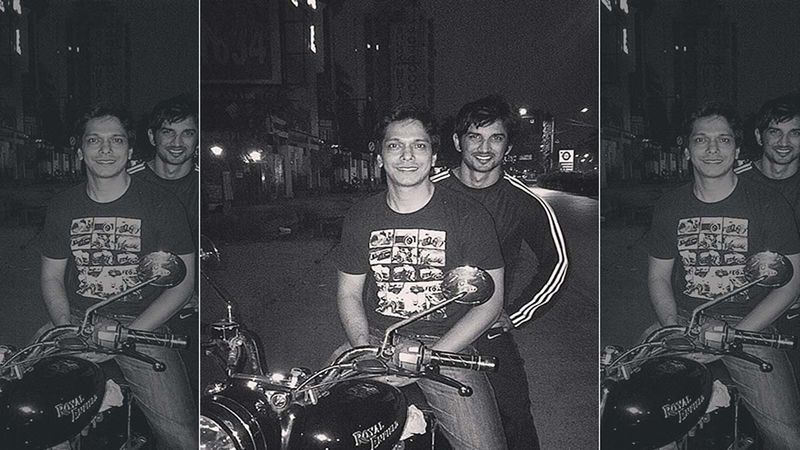 Actor Mahesh Shetty who shared screen space with late actor Sushant Singh Rajput in TV show Pavitra Rishta was the person whom Sushant called last before he took the drastic step of ending his life. Unfortunately, the actor happened to miss it and woke up to the news of his friend Sushant Singh Rajput's death due to suicide. Now taking to his Instagram account for the first time in 4 days, Mahesh has shared a picture of him from the past, where the two are seen smiling sitting on a bike. Along with the picture he also penned his thoughts and regrets missing Sushant's call.
He captioned this post as, "So much has been left unanswered and there's so much more left to talk. I'll tell you all about it when I see you again !!!" In his snap shared in the Instagram post, he mentioned how he felt an instant connection with the actor, a brotherly bond right day one. From bonding over food, endless chat, films, books, nature, science to taking walks in FilmCity, the actor shares of two being thick friends since early days of the late actor's acting career.
Describing the late actor as a kid with bubbling energy, Sushant defined friendship in a different way, mentions Shetty. Though Mahesh regrets of not capturing any of these wonderful moments in the lens, he feels blessed to have walked with Sushant for 13 years in his journey of life.
Image Source: Instagram/ memaheshshetty