Swami Om Death: Bigg Boss 10 Winner Manveer Gurjar Is Shocked With Swami's Demise; Says, 'Maine Tujhe Rote Hue Dekha Hai Baba'
Bigg Boss 10 winner Manveer Gurjar shocked after the sudden demise of co-contestant Swami Om. Swami suffered a paralytic stroke and breathed his last in a Delhi hospital.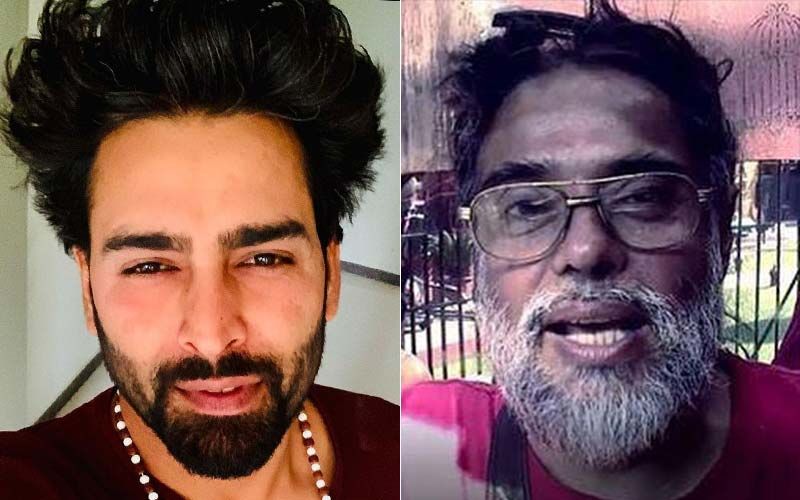 Bigg Boss 10's most controversial contestant Swami Om died after a long illness today morning. The self-proclaimed Godman breathed his last in Delhi, NCR and his last rites were performed today afternoon. This news has come as a shock to everyone. Especially to BB10 contestants who spent a good time with him under one roof in the reality show house. Winner of that season Manveer Gurjar sometime back took his social media to share his reaction on the same.
In his tweet, Manveer Gurjar wrote, "Aray Yaar ये कैसे? कब हुआ.. remembering our BB10 song... ओम् जी जैसा है दिखता भी तो वैसा है अंदर काला बाहर काला पर सच्चा है साला
Aray Yaar 😔 ये कैसे? कब हुआ.. remembering our BB10 song... ओम् जी जैसा है दिखता भी तो वैसा है अंदर काला बाहर काला पर सच्चा है साला 🙏🏻 #SwamiOm I will miss you Dude Yo Yo 🤘🏻.. तेरी हरकतों को तो दुनिया ने देखा है बाबा.. मगर मैंने तुझे रोते हुए देखा है बाबा।#RestInPeace https://t.co/h2K5zAMUJt

— मनवीर महाराज सिंह (@imanveergurjar) February 3, 2021
#SwamiOm no doubt created many controversies and some of his act was really hard to forgive.But we cant deny the fact that he made people laugh.Was super entertaining.He left us and it is final time to forgive his idiotism and pray for the departed soul.I wish he rest in peace! pic.twitter.com/5QHb3buFHP

— Manu Punjabi (@manupunjabim3) February 3, 2021
Confirming his death Swami Om's best friend Mukesh Jain's son Arjun said, " Swami Om was sick for the last few months. Even after recovering from the Coronavirus, he had a lot of trouble walking due to weakness. After which he also had paralysis in half his body. His condition worsened 15 days ago due to paralysis. He breathed his last this morning."




Image Source: Instagram/swami_om_official/imanveergurjar, twitter/manupunjabim3/imanveergurjar