Swayamvar Mika Di Vohti: Mika Singh REVEALS Why Singer Shaan's Mother Was So Keen To Send 'Rishtas' For Him
Mika Singh reveals why Shaan's mother used to send 'ideal rishtas' for him on his show Swayamvar Mika Di Vohti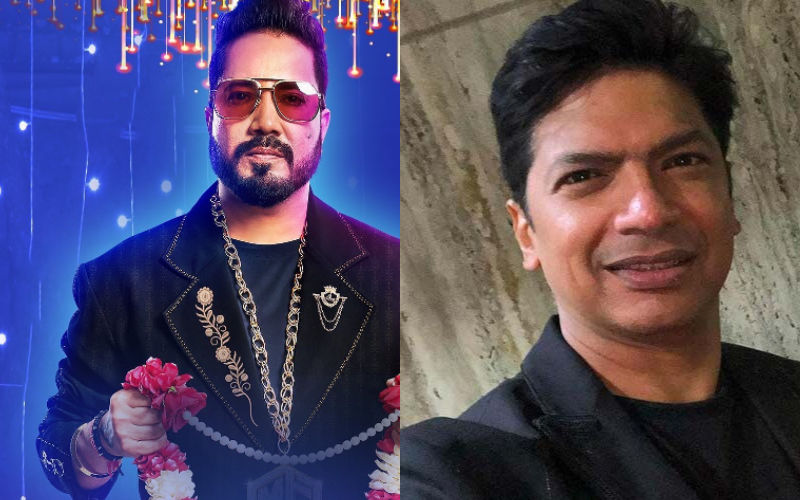 Bollywood singer Mika Singh has been making headlines ever since he announced his new show 'Swayamvar: Mika Di Vohti' where he will choose his bride amongst 12 ladies. The reality show will be hosted by the ace singer and Mika's dear friend Shaan. In the latest episode, Singh will be seen making some candid and shocking revelations about her personal life. He revealed that when he shifted to Mumbai, Shaan's mother used to send 'Rishtas' for him.
The Aankh Marey singer stated that when he has just started his career in the music industry, his older brother Daler Mehndi used to do shows with Shaan. Back then, he wanted to take a picture with Shaan, who is now his closest buddy. Mika went on to reveal that Shaan's mother used to treat him like her own son and was very caring for him. She used to send Rishtas' for him because Mika was keen to find a life partner similar to Shaan's wife Radhika. ALSO READ
: Mika Di Vohti: Girl Hugs And KISSES The Singer, Goes Down On Her Knee To Confess Her Love For Him- See VIDEO
Notably, Shaan who is one of the most talented and popular singers in the industry, agreed to host the reality show only at Mika's request and because he wants to help him to find the best match for him. The premier night of Swayamvar: Mika Di Vohti' was a star-studded affair with many popular TV actors performing on the stage. On Sunday, Mika's best friend and comedian Kapil Sharma, Daler Mehndi, Krushna Abhishek and Shaheer Sheikh, Hiba Nawab, Karan Wahi, and many more celebs came to support Mika Singh.

In an interview with ETimes TV, Singh asserted that he has no problem if any girl has come on the show just to marry him because of his fame and money. He stated he is an established name and that even parents look for a bride or groom who is well-settled in life so there's nothing wrong with it.
Image source: Instagram