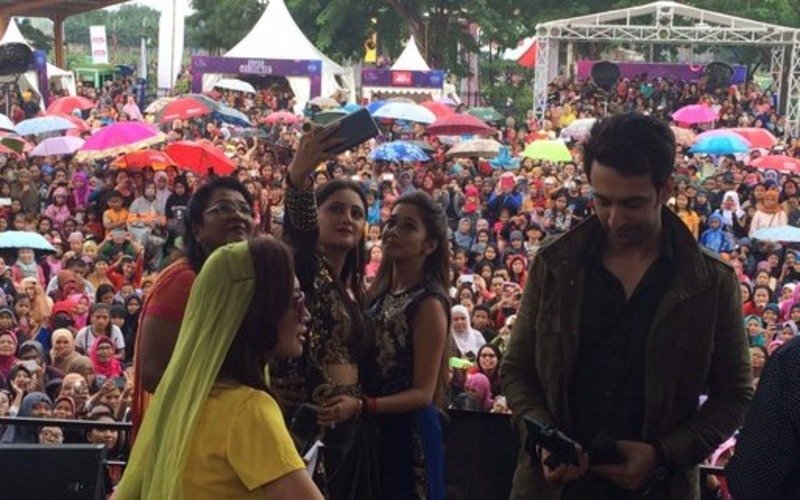 The cast of popular television show Uttaran met with their Indonesian fans this weekend. Ichha (Tina Datta), Tapasya (Rashami Desai) and Veer (Nandish Sandhu) were all there.
Though they play sworn enemies in the show, both Tina and Rashami behaved like long-lost buddies in Indonesia.
Estranged couple Nandish and Rashami also seemed quite comfortable with each other. They posed for photographs along with Tina and even sang together.
Apart from the trio, Faisal Khan and Pratima Kazmi -- she plays Sumitra Devi in the show -- were also present. Check out these videos and pics from the event: