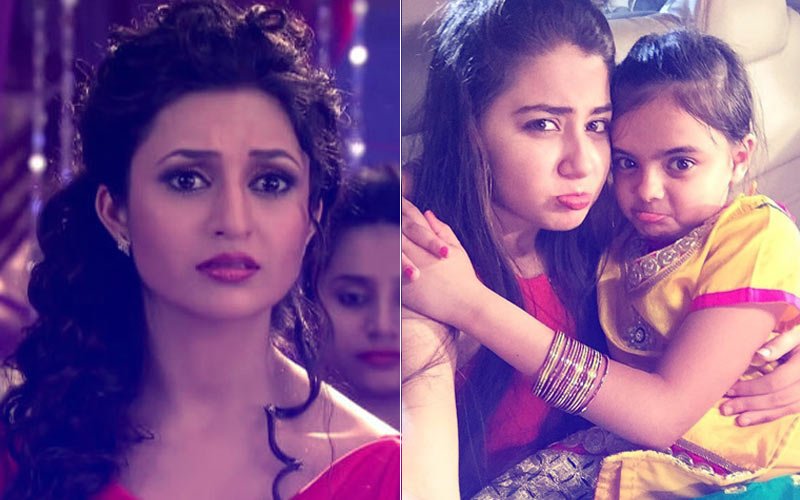 They play loving sisters on Divyanka Tripathi-Karan Patel starrer Yeh Hai Mohabbatein but turns out, there is no love lost between Aditi Bhatia and Ruhanika Dhawan in real life.

While Aditi plays Ruhi, the grown-up stepdaughter of Divyanka's character Ishita Bhalla, Ruhanika plays Pihu, her younger daughter.

Aditi and Ruhanika were shooting a scene together and because the height difference between the two it was proving a difficult one to film. Ruhanika was given a small stool to stand in to increase her height but even then it needed many retakes.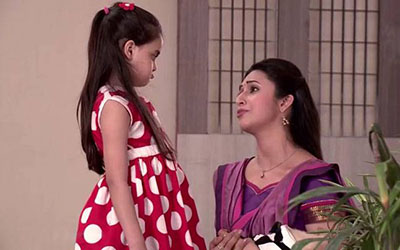 Image Source: intoday

This seemed to tick off Aditi, who walked away as soon as the scene was canned and went straight to co-star Krishna Mukherjee to complain about it.

A source tells us that her target was Ruhanika, the child artiste who has not turned ten yet, whom she blamed for the multiple retakes. Aditi vented out and called Ruhanika "dumb". Unfortunately for Aditi, Ruhanika overheard the conversation.

She went straight to her mother Dolly Dhawan, who was on the sets, and recounted the entire incident to her. And Dolly decided to speak up for her daughter.

She first took Krishna to task for badmouthing her daughter and then marched straight into Aditi's vanity van with Ruhanika in tow.

And our source tells us that there she spat fire at Aditi.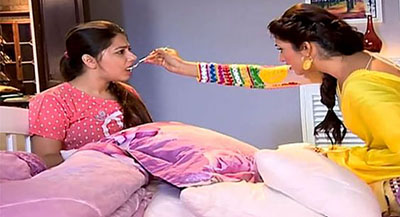 Image Source: pinimg

"This is not my dal-roti like you. How dare you bitch about a child? I know my daughter will not lie to me," said Dolly to a shocked Aditi.

Dolly told Aditi that she will have to face the repercussions if she does not mend her ways.

And Aditi could not get a single word in while Dolly ranted at her and then stormed out.

Phew!We hope the two onscreen sisters kiss and make up!

Thumbnail Image Source: pictiger & youngfunks