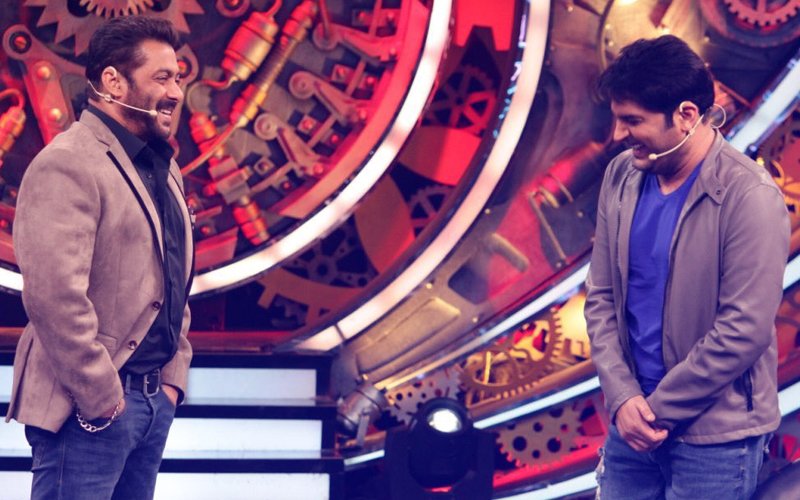 Kapil Sharma has caught up with Salman Khan after the big fallout they had during his show The Kapil Sharma Show On Sony.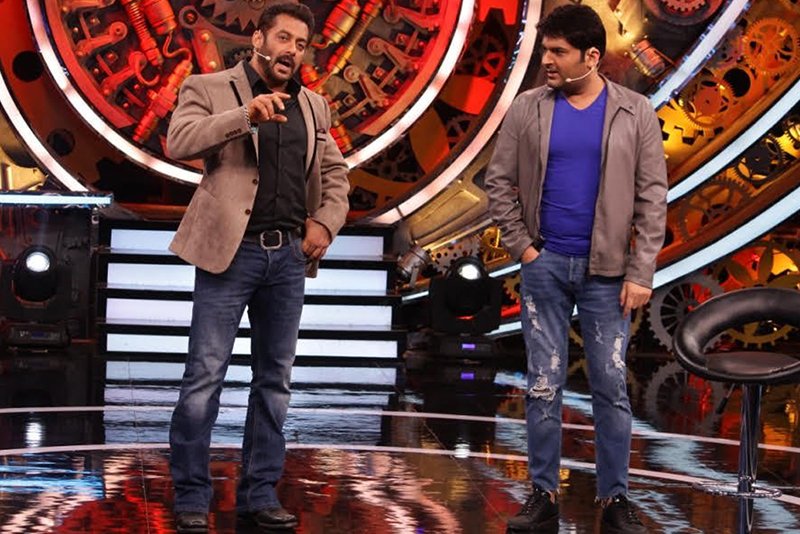 Salman Khan With Kapil Sharma On Bigg Boss 11

This is definitely a big patch-up.

Kapil is promoting his upcoming film Firangi on Bigg Boss 11.

We had brought you the real problem between Kapil and Salman on June 30, this year.

Rewind:

Salman Khan chose a special episode with Sunil Grover over The Kapil Sharma show to promote his film Tubelight. Salman had not appeared on Kapil's show since a long time. The two were not seen catching up with each other at any public events.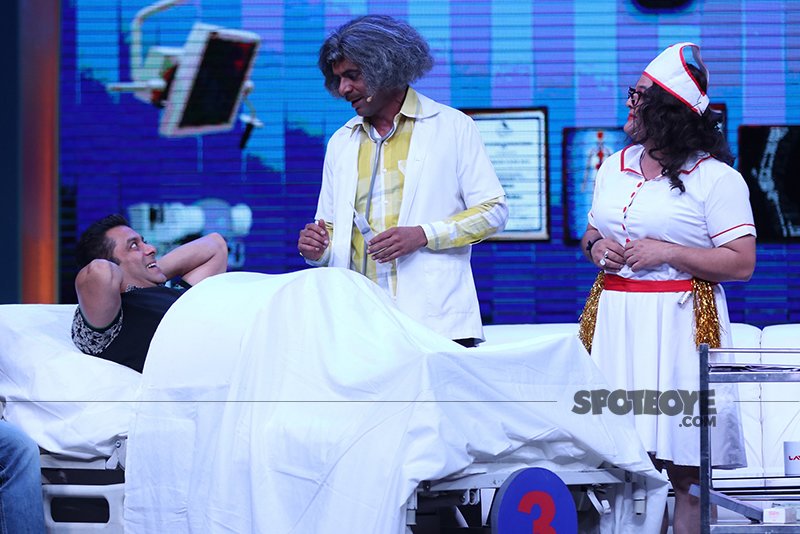 Salman Khan With Sunil Grover & Ali Asgar On Supernight With Tubelight

Whispers were getting louder by the day that all's not well between Salman and Kapil. So, was there really a problem between them?

Yes, there was! SpotboyE.com had brought you the exact reasons and unfolded the story of how Salman and Kapil's relationship turned sour!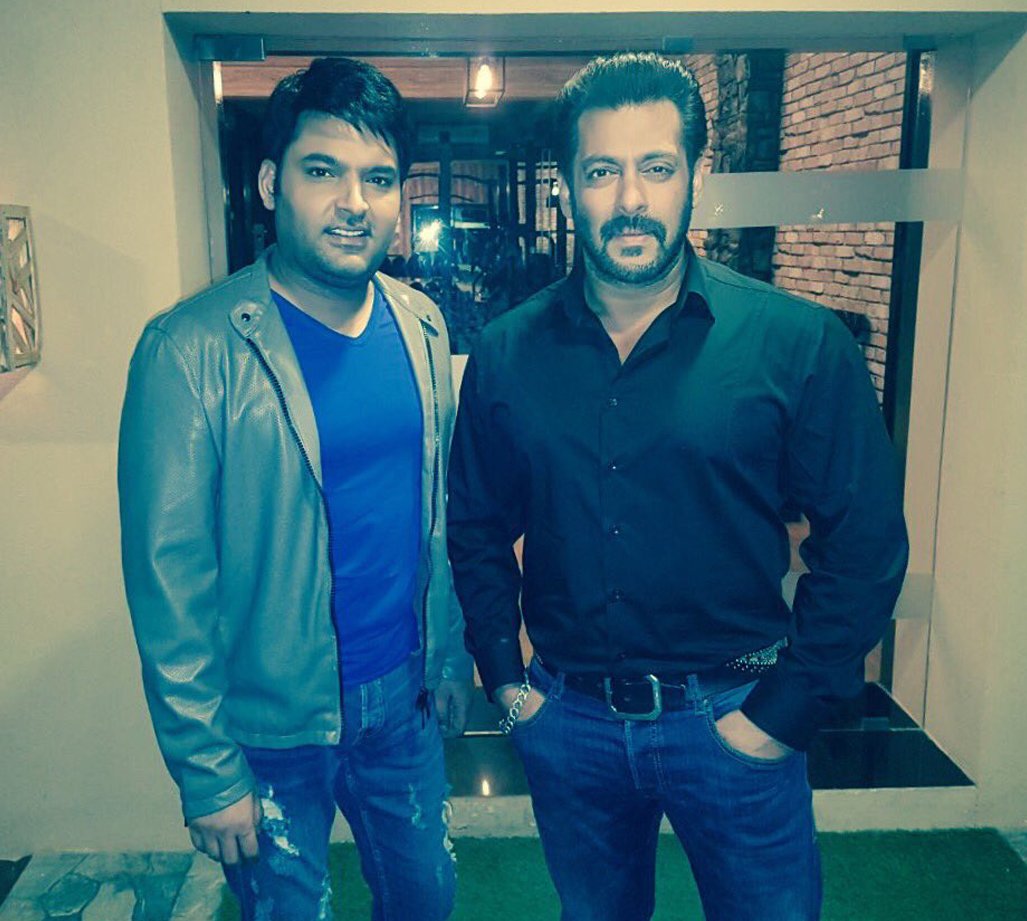 Salman Khan And Kapil Sharma Snapped On Bigg Boss 11

The story goes back to the time when Salman made appearances on Kapil Sharma's show to promote his films. At that time Kapil made Salman wait for hours together before commencing the shoot. However, Salman kept calm and shot for the episodes patiently. Salman was also not very comfortable with the fact that Kapil did not give a proper script before shoot and made a lot of end moment changes. However, keeping professionalism in mind, Salman never made a hue and cry about it.

Kapil's attitude during the Filmfare Awards 2016 rejuvenated Salman's ire against Kapil. Kapil, who had to rehearse a Qawwali sequence with Shah Rukh Khan, was running late. He made Shah Rukh Khan wait for hours before arriving for the rehearsals. Salman Khan was also around the corner and when he saw SRK wait for Kapil, this did not go down well with him. During the final show, there came a time when Salman greeted Amitabh Bachchan & Shah Rukh Khan who were seated in the front row. Kapil was also seated beside them but Salman refused to acknowledge him. He turned away and royally looked past him. Of course, Kapil was shocked!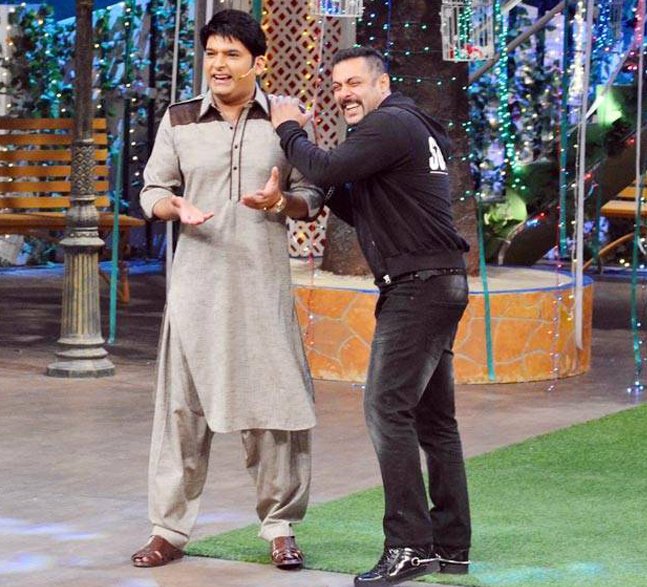 Salman Khan With Kapil Sharma On The Kapil Sharma Show

Salman never spoke to Kapil post the Filmfare incident.

Today, it has definitely been a reunion of sorts. Kapil having gone back on a Colors show (Bigg Boss 11) is also something to think about. This very channel pulled down the shutters on his show, Comedy Nights With Kapil, in January 2016.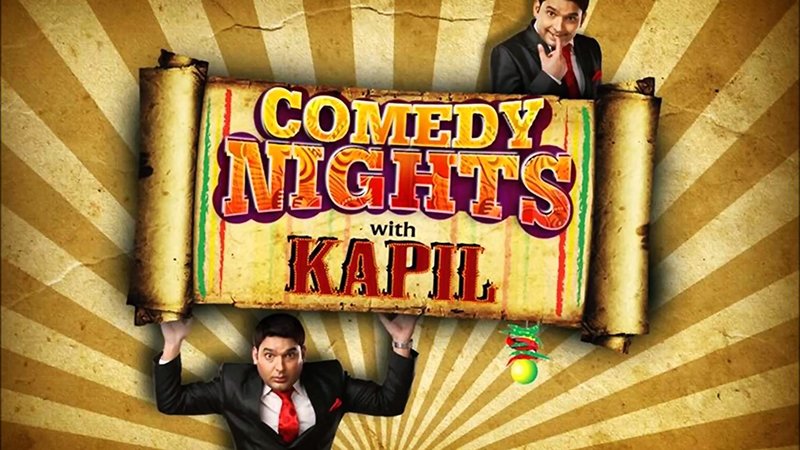 Comedy Nights With Kapil Poster


Image Source: Manav Manglani, youtube/setindia, twitter/biggboss, instagram/kapilsharma & instagram/themoviefirangi