Teri Meri Ikk Jindri's Adhvik Mahajan On His Journey And Rejections: 'Faced More Lows in Life, Failures Made Me A Better Actor'--EXCLUSIVE
In an exclusive interview with SpotboyE.com, Adhvik Mahajan speaks about his journey and struggles in the entertainment industry.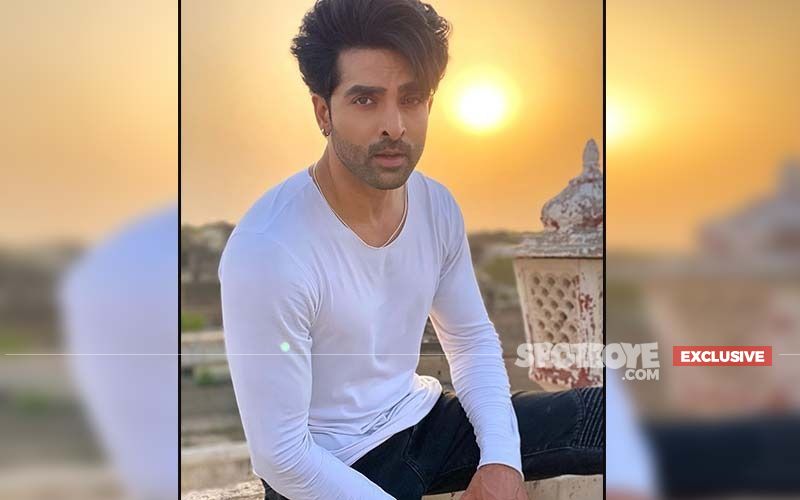 Adhvik Mahajan, who made his Bollywood debut with the movie Contract in 2008, has come a long way. In his career spanning over more than 10 years, the handsome actor has explored different genres in TV and films. Be it comedy, romance or action, the Bani - Ishq Da Kalma star has proved his versatility as an actor and has pulled off every role with perfection.
Adhvik is currently ruling hearts with his portrayal of Jogi in the popular show Teri Meri Ikk Jindri. Recently, the handsome actor got candid with SpotboyE.com and spoke at length about his journey in the industry. He also spoke about his failures and struggles.
"It's been a great journey -- although I have had more lows than ups. But because of those low moments in my career, I think I have become a better person and a much better actor today. When I started off I was just a kid -- 21-year-old, who had never faced a camera in his life. With God's grace, I am getting good projects. I am still relevant in today's time; I am learning and growing as an actor. I am getting more confident with my craft. I genuinely feel my biggest competition is myself. So, I try to be a better version of myself."
When asked how he handles rejections in life, the Laxmmii star said, "Success to maine ginti ke hi dekhe honge... Do chaar... Downfalls and failures have been a routine of my life. I have learned a lot from my failures. I remember my dad always told me that one cannot grow in his comfort zone. We have to come out of our comfort zone to achieve success in life. So, I have learned from my failures. I have taken them in a positive way. I am really positive that way; I keep taking feedback from others and try to work on myself."
Talking about his show, Adhvik mentioned that he found the current flavour of Jogi the most difficult role to pull off.
"I feel, energy-wise, it's very challenging. It sucks out all the energy by the end of the day. I think pulling off comedy roles is the most difficult job... Intense dikhna, heroism dikhaana easy hai. Attitude dikhaana is also very easy. So, Jogi has taught me a lot. Initially, I thought I won't able to do it but I have been fortunate enough that people have loved me as Jogi," he said.
Adhivik says he does not have a particular dream role, and that it changes with time.
"I get very excited with theatre and films. I love watching films in theatres. I have been a movie buff since childhood. I was all charged up when I watched Farhan Akhtar's Toofan trailer with Neha. I said to myself I wanted to do a film like this. So, my dream role changes every week. Especially, with such good OTT content coming up. I really get charged up after watching good cinema," he signed off.



Image Source- Instagram/adhvik_official