Ajunahi Barsat Aahe New Teaser: Umesh Kamat And Mukta Barve's Scintillating Chemistry On Television Coming Soon
Umesh Kamat shares the teaser of his upcoming television series with Mukta Barve.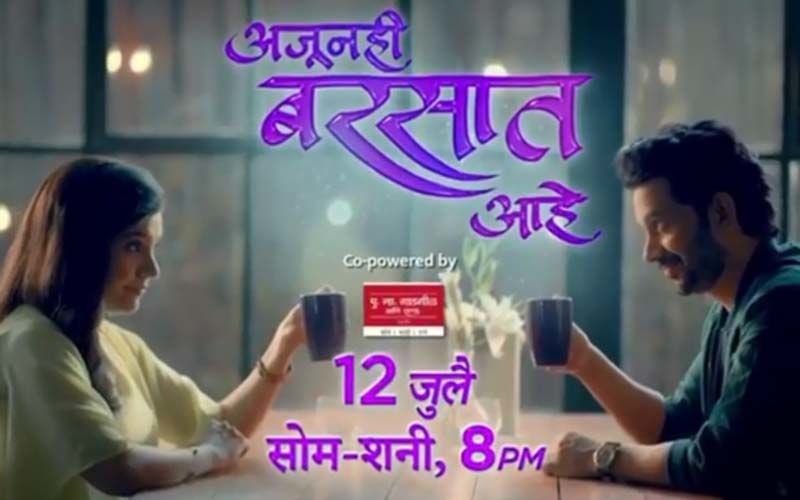 It isn't a secret anymore that Umesh Kamat And Mukta Barve are making a comeback on the small screen with their upcoming television show, Ajunahi Barsaat Aahe.
Umesh Kamat recently shared the latest trailer of the upcoming series and wrote, "तुम्ही तयार आहात नं मीरा आणि आदी यांना भेटायला? नवी मालिका, 'अजूनही बरसात आहे'! *12 जुलैपासून, सोम.-शनि., रात्री 8 वा. आपल्या सोनी मराठीवर*" In the latest teaser, the lead actress, Mukta Barve was seen ditching her third date as she met Umesh Kamat by coincidence and later enjoyed her time with him.
Umesh Kamat who has made a comeback after almost 8 years on the small screen in an interview on the occasion of the series, Umesh explained the reason for staying away from the series for eight years. Umesh said, 'I have been offered many roles in the last several years. I was asked for several roles. But, since there was no difference in those roles, I rejected them. But I found that difference in the series 'Ajunahi Barsat Aahe." Since the characters in the series were what I wanted, I said yes to the series. I had to wait eight years for that." He further added, "Another reason besides the role is actress Mukta Barve. She is a very smart actress. I was sure I would learn something new while working with her. It was an opportunity for me. It is a privilege to work with her. So I would not miss this opportunity. At the same time, I said yes to the show because of the producer of the series." The upcoming series 'Ajunahi Barsaat Aahe' is a Marathi TV show talking about past lovers who coincidentally cross paths again.


Image source: Instagram/umesh.kamat