The Big Picture: Ranveer Singh Calls Himself The Husband Of The Century For This Reason, And We Agree-WATCH
Ranveer Singh's 'The Big Picture' will premiere on October 16 and will air every Saturday and Sunday at 8 pm on Colors TV.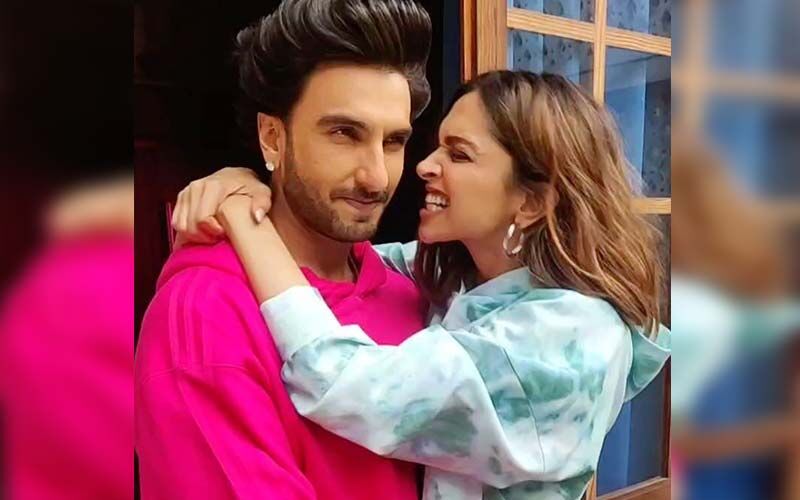 The much-awaited game show, 'The Big Picture' hosted by Ranveer Singh will premiere on October 16. And the recently released promos have stirred up excitement amongst the audience and fans are eagerly waiting to watch their favourite star rock his television debut. In one of the promos, Ranveer faces three questions about his Instagram posts, one of which was about the location of a picture taken with his wife, actor Deepika Padukone.
The said picture was taken on their first wedding anniversary, and Ranveer and Deepika can be seen posing outside a temple. Ranveer is asked to guess the temple's name. He says Deepika would hit him if he doesn't get the name right.
"I should know, obviously I should know otherwise I'll get a lappad (slap) when I get back home," Ranveer said in Hindi.
"So Deepika and I thought we should do something special on our first anniversary. As you know, our life is similar to 2 States (Chetan Bhagat's novel and Dharma's movie of the same name). Her family is from Bengaluru, mine is from Mumbai. So we thought since it's our first anniversary - why don't we visit both places. We went to Golden Temple in Amritsar but before that, we visited the temple seen in the picture, which is Tirupathi temple," he added.
Ranveer added that had he not known it, his 'wife will hit' him. "Come on, husband of the century," he called himself after getting it right.
In another promo, Ranveer Singh creates a romantic moment for his contestant. He asks the contestant if her better half is romantic by nature. She replies saying he is less expressive about his love.
He then connects the two via a video call and asks her husband if he loves her wife. Ranveer cites his example and reveals that he says 'I love you' to his wife, Deepika, at least once a day.
And that again makes Ranveer the husband of the century, we must say.
Ranveer Singh never shies away from expressing his love for his wife Deepika Padukone. The adorable couple has been setting relationship goals for some time now and it seems the contestants' husband was also encouraged by Ranveer. The husband then confesses his love and says 'I love you' -- to which his wife responds 'Love you too'.
What an adorable moment! It just became more loveable with Ranveer's over-excited 'Hayeee'.
Check out the video below:
One other promo showed Ranveer Singh giving a pair of shoes to a contestant. He even put them on the contestant's feet.
The Big Picture will air every Saturday and Sunday at 8 pm on Colors TV. According to the show's format, contestants will be required to correctly answer 12 visual-based questions, with the help of three lifelines. The audience can also participate from their homes and win prizes.
Image Source: Instagram