The Kapil Sharma Show: Comedian Took His Entire Family On A Honeymoon After His Marriage With Ginni!
Kapil Sharma also shared that he had to take his family members with his newly wedded wife Ginni Chatrath on his honeymoon to Italy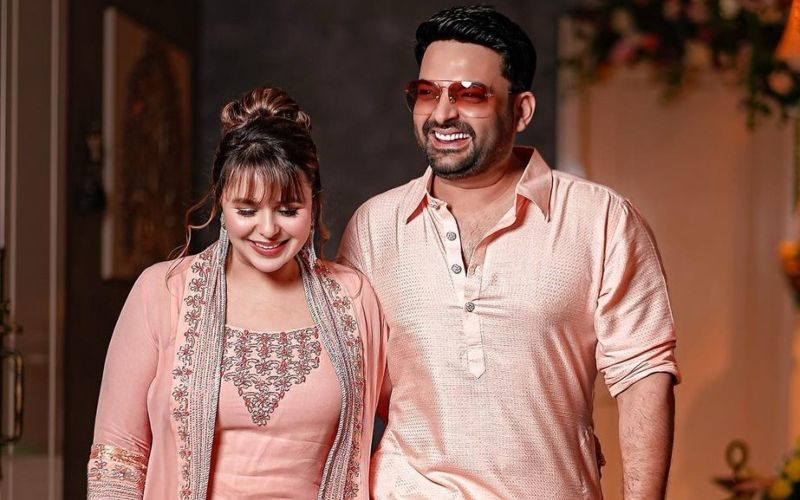 The Kapil Sharma Show recently hosted the cast of Satyaprem Ki Katha and the episode was a blast. The lead pair - Kartik Aaryan and Kiara Advani were accompanied by Gajraj Rao, Supriya Pathak, and others.

In the episode, Kapil took turns teasing Kartik, flirting with Kiara, and also sharing interesting details. Interestingly, Kiku Sapna and others also entertained the guests with their funny antics. Apart from that, Kapil also shared a funny incident from his honeymoon that made everyone laugh.
The comedian said, "I am not joking on December 25 I had my reception and then Ginni's sister and her sister's mother-in-law and my sisters and mother. So we took all of them with us on our Honeymoon in Italy. So there were total 37 people with us on our Honeymoon. Technically we did our Honeymoon after coming back to Mumbai if you see."
During the recent episode, Kiara also shared that her mother and mother-in-law have come to watch the show. Siddharth Malhotra's mom is a Kapil Sharma fan, and she flew to Mumbai from Delhi to meet the comedian. Kapil also thanked her for the love.
The couple are also spotted at public events and gatherings and the host has often shared that Ginni is his rock and has helped him to get out of the lowest phase of his life.
Image Source: Instagram