The Kapil Sharma Show: Govinda's Wife Sunita Ahuja Lashes Out At Krushna Abhishek For Skipping The Episode; Says, 'I Don't Want To See His Face Ever Again'
Govinda's wife Sunita Ahuja slammed Krushna Abhishek after he refused to be a part of the episode that featured her family.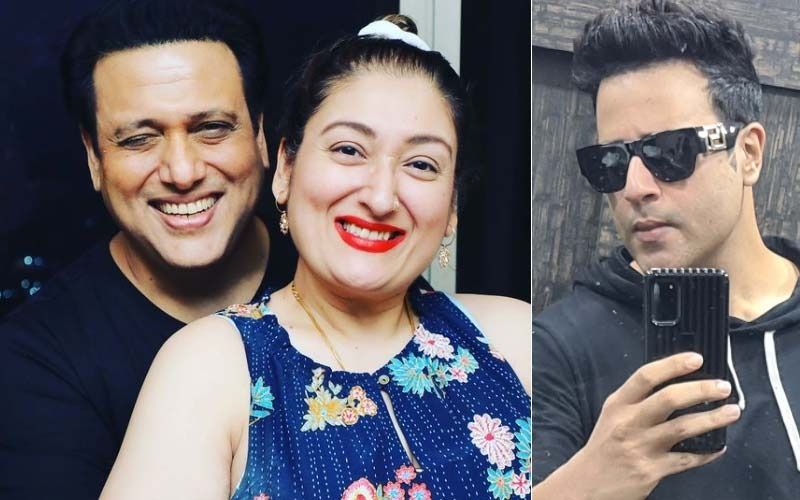 Comedian-actor Krushna Abhishek confirmed that he would skip an upcoming episode of 'The Kapil Sharma show', which will feature his uncle Govinda and his wife Sunita Ahuja, owing to their strained relationship for the past few years. Now, in a recent interview with Etimes, Sunita Ahuja has lashed out at Krushna for "refusing to be a part of the episode". Sunita is so miffed with the actor that she stated she would not ever see his face again.
Sunita Ahuja asserted that last year in November, Govinda had issued a statement clarifying his stand and vowing to never discuss family issues in public. He, like a thorough gentleman, has kept the promise as he wants to maintain a dignified distance. But now it has reached a point where she feels the need to address the issue.
"Whenever we appear on the show, he says something about us in the media just for publicity. Kya faayda hai yeh sab bol kar? It makes no sense to discuss a family matter in public. Govinda may not respond or retaliate, but it upsets and infuriates me. Uske bagair bhi toh hamaara show hit hota hi hai, aur yeh wala bhi hoga," she added.
Sunita further slammed Krushna for using his mama's name in his comic acts. "He keeps saying, ' Mera mama yeh, mera mama woh'. Is he not talented enough to give a hit show without using mama's name?"
Sunita Ahuja also mentioned that there is no scope for reconciliation because the rift between the two families has widened over the last three years. Sunita explained, "Woh kabhi nahin hoga. Three years ago, I had said that things could not be resolved till I am alive. You can't misbehave, insult or take liberties in the name of family. Humne paal pos kar badha kiya hai toh sar par chadh jaayenge aur badtameezi karenge."

"We have raised them and are not living off them. What if we had asked Krushna to leave the house after my mother-in-law passed away? Jinhonein inko paal pos kar bada kiya yeh unhi ke saath badtameezi par utar gaye hain. All I can say is that the issues will never get resolved and I don't want to see his face ever again in my life," Govinda's wife concluded.
Instagram/ officialsunitaahuja/Krushna Abhishek