The Kapil Sharma Show: Kapil Gets In the Character Of Chappu With His New Business Of Airlines; Offers 'Herbal Seatbelt' To His Passengers; WATCH
Kapil Sharma shares a glimpse of the upcoming episode of his popular show 'The Kapil Sharma Show'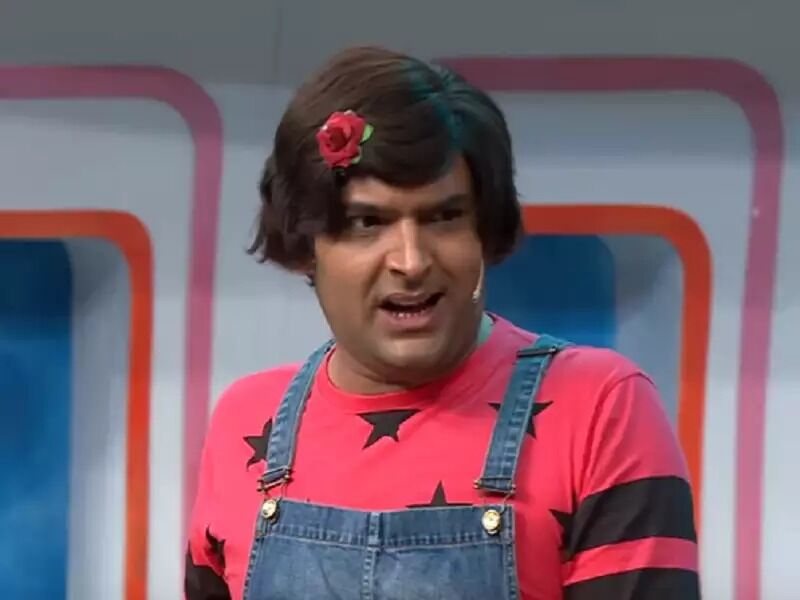 The Kapil Sharma Show is one of the most famous and epic entertainment shows and there is absolutely no denying that. The comedy show is majorly known for the hilarious characters and ace comedian
Kapil Sharma
's funny antics. Every time, the characters come up with some exciting energy that makes the whole audience laugh over it. Recently, Kapil Sharma shared a glimpse from the recent episode of the show and it is quite hilarious!
Later, a lady and a man enter the airline, where Chappu goes to introduce himself to the lady, whose name is Julie. The man with Julie also comes ahead to introduce himself as Pramod but Chappu slaps him. Julie informs Chappu that she wants to book tickets for their honeymoon. While checking their passports, Chappu kisses Julie's passport and mocked Pramod for having a beautiful wife. Later, Pramod and Julie sit on the plane. Later, Chandan appears while selling parachutes for Rs 50,000. Later Chappu asks why everybody hasn't got seatbelts from their home. Chappu also provides the passengers with a rope which is called an 'herbal seatbelt'.
In the past, Kapil has been seen portraying various characters in his show. The 'Kapil Sharma Show' also stars Krushna Abhishek, Chandan Prabhakar, Bharti Singh, and Kiku Sharda among others.


Image Source: Google