TV Actress Jannat Zubair Turns Into A Con Girl For Her Single
The song is a fusion of electronic beats and urban rhythm with a desi twist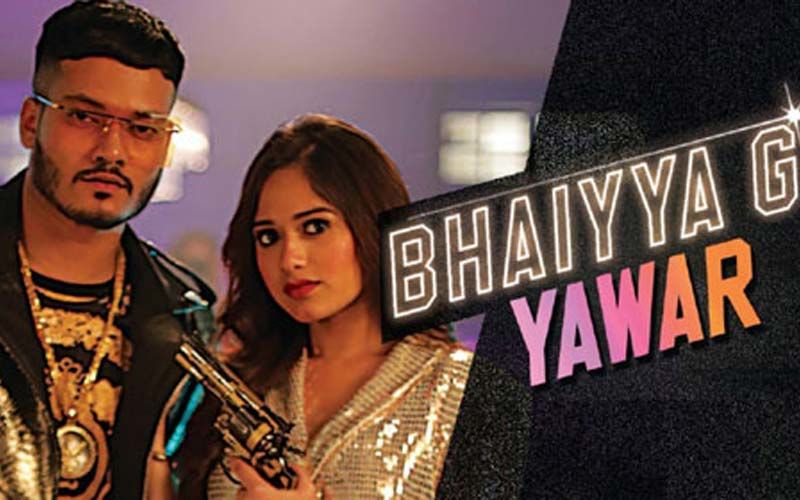 Sony Music today released a fun , pacy track from the streets of Patna called "Bhaiyya G" sung and composed by YAWAR featuring TikTok Superstar Jannat Zubair Rahmani. The song is a fusion of electronic beats and urban rhythm with a desi twist.
"Bhaiyya G" is the love & revenge story of a local Baahubali who fell in love with a beautiful con girl (Jannat Zubair) and how Bhaiyaa G eventually takes revenge from the Con girl and her partner in crime.
Says Pawanesh Pajnu, Head North Repertoire, Sony Music India, " Bhaiyya G is not an experiment , this is a genre that we want to grow and believe can cut through age groups and geographies. YAWAR is an extremely talented artist and we have a lot of music coming out with him."
When TikTok star Jannat Zubair Rahmani was asked about the song she said that "Bhaiyya G is a unique song with a fun concept. I loved the song when I heard it and I knew I wanted to be a part of it. The video brings out a different side of me and I love how it is ambiguous at the end."
Earlier on SpotboyE had reported about the 'no kissing on-screen' rule that Jannat Zubair's father had set even before she had started shooting for her music album.
Image Source:lyricsbell.com