"No Kissing On-Screen Even When You're 20," Says Jannat Zubair's Father Before Actress Starts Shooting For Her Music Album
That's Jannat Zubair's father's diktat to her. Jannat did not lock lips with Ritvik Arora in the show Tu Aashiqui- and it seems now that you won't find her doing the same in any other assignment also. Daddy is strict!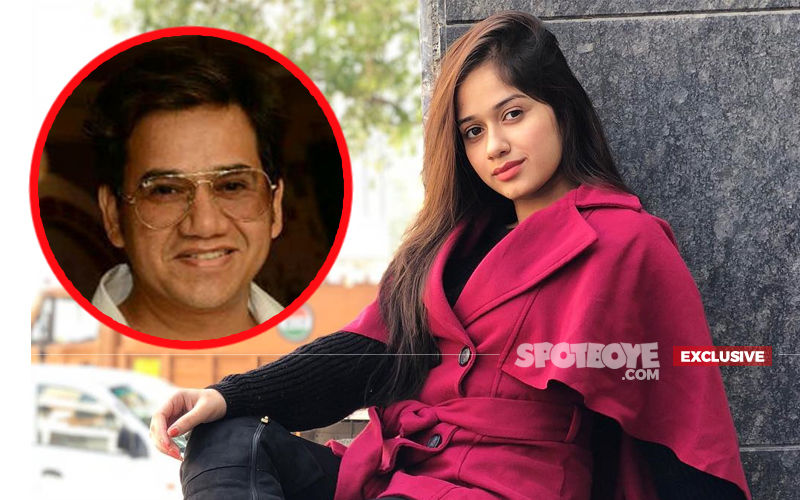 We were talking to Jannat's father a while ago and he confirmed the same. "We will be shooting in Dubai. We leave Mumbai, in a few days from now," and then added, "Jannat is not doing any shows soon. She has taken a sort of a break from serials. She will be back no doubt, but sometime later." Now, you may recall that
Jannat Zaubair is the same girl who had the last laugh as the maker of Colors' show Tu Aashiqui (Guroudev Bhalla) had to consent to her terms and conditions when she had refused to get intimate with her co-star Ritvik Arora.
Jannat's father was very emphatic then that basically since she was a minor, she wouldn't indulge in such stuff on-screen. Mr Zubair had told a section of the media, "I won't give my daughter permission to enact adult or kissing scenes at this age. She is a minor, just 16-years-old. Once, she grows old then she can decide for herself. This show [Tu Aashiqui] is seen by the family and amidst this, if the makers want to make an adult film, it is not possible for us to adapt to it. Even the Government doesn't allow marriage before 18 and to make her perform such scenes at this age is just not acceptable."
Jannat's mother, Mrs Zubair too was quite vocal with a similar sentiment. She had told SpotboyE.com, ""We respect the script's demand and to tell you, we allowed her to do a few scenes which involved Ritvik kissing Jannat's hand. In fact, we used to apply wax and make-up on the body so that the sensation of touch is minimal. We know we are part of the glamour industry where such things are normal, but it's just that my daughter is young for it".
But now, it seems that the parents are not going to allow Jannat from getting close to her co-artiste even when she turns major. "I have given these terms and conditions to the ones who are making the music album." When prodded further, Mr Zubair told SpotboyE.com, "Look, Jannat will not do such scenes even when she is 20."
So, that's that!


Image Source:- Instagram/jannatzubair29, celebrityxyz