Tina Philip On Her Struggle To Crack The Acting World: 'I Went Back To UK After Two Years Of Trying My Luck'- EXCLUSIVE
Ek Aastha Aisi Bhee actress Tina Philip talks to us about the tough times she went through before becoming an actress. Here is what she has to say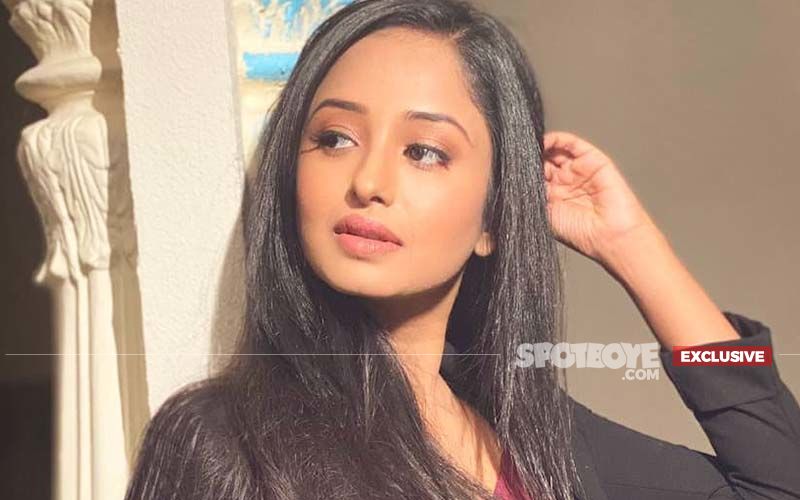 Television actress Tina Philip, who we saw play the main lead in show 'Ek Aastha Aisi Bhee' and then 'Ek Bhram Sarvagun Sampanna' shares her struggle of becoming an actor. Tina, in an exclusive chat with SpotboyE.com revealed how she had to leave her house in the UK and struggle in the industry for her first break which took almost 2 years.
Tina Philip said, "I have wanted to become an actor since I was 6. I used to love performing on stage from being a cloud to a more important talking part of being a squirrel in school. But I never thought I was pretty enough so I used to tell everyone that I wanted to become a director. So the biggest struggle was to gather the courage to tell my parents and extended family about my dreams. And they were not happy! My mother still thinks acting is my hobby!... A lot of people in my family still don't consider it to be my 'profession'. I always wished I had that emotional support."
ALSO READ: Ek Bhram Sarvagun Sampanna Revamp: Ayub Khan, Tina Phillip, Purva Parag Disappear Overnight From The Show
The actress went on revealing, "In the UK, I was part of a theatre group for 2 years where I wrote plays and acted in some of them. (This was apart from studying for my chartered accountancy exams) I even had an agent who sent me to different auditions, but I soon realised they were very stereotypical roles like terrorist or refugee or being a 'loud Indian'. I wanted to play anything and felt very restricted in the choices back home. So, I moved to India- Kerala and thought if I cracked the south, it would be easier to get an opportunity in Bollywood, I had seen many actors like Asin do that. But I struggled there with the language, lifestyle and no contacts. Nothing was working out. It has been a year.
ALSO READ: Ek Bhram- Sarvagun Sampanna Actress Shrenu Parikh Doesn't Want To Play Mother To A 25-Year-Old
But I was determined and a friend of mine who studied with me in the Manchester University, told me to come to Mumbai and stay with her. I moved to Mumbai and I'm so grateful to my friend Fatema and her entire family for letting me stay in their house for 4 months and taking such good care of me. I had no idea where auditions happened, I used to google them but no luck...then I met a girl in this Facebook group for rented flats who was also an actor and she told me where auditions would take place. I used to take the train from town to Andheri everyday and in between auditions, I would go to Infinity mall and sit there for the AC. I wasn't used to it being so hot and humid unlike the freezing cold weather back home in the UK. My family thought I was crazy to be doing all this. My mother says tumhara ulta dimag chalta hai, everyone moves from India to the UK or US and you've gone the other way round," added Tina.
Tina almost gave up on her dream of becoming an actor and left for the UK, "After giving many auditions, I signed for the pilot of Ek Aastha Aisi Bhee. A month after the pilot, I was doing the usual rounds of Aaram Nagar ( the audition hub) and saw that there was an audition going on for EK Aastha, I was like aren't the lead actors signed? They told me that the actors from the pilot had been rejected. I called up my producers to ask them what had happened, and left them messages. A month later they told me that this didn't work out. I was shattered. It has been a year in Mumbai now, so a total of 2 years since I was trying to crack an acting job. My mother told me to come back home, I waited for a few more months and then finally went back to the UK...I remember being really upset on the flight back, like I had lost. Anyway I resumed working as a chartered accountant, 6 months had gone by. And then suddenly I got a call from the creative director in Mumbai for Ek Aastha Aisi Bhee and I told my mother. She was annoyed and said no. Somehow I convinced her and the rest is history."
The actress further added that it was her sheer determination that worked in her favour. She added, "The only thing that kept me going was my hunger for acting. When I was working in audit in Grant Thornton in the UK, I just felt so unsettled, despite being paid well and working with some great people around. I somehow felt at peace when I was struggling to make a living out of acting."
Image source: Instagram/tinaintinseltown