Top 8 Moments From This Weekend Episodes Of The Kapil Sharma Show With Kiara Advani, Sidharth Malhotra, Neetu Kapoor and Riddhima Kapoor Sahni
Eight moments to watch out from this weekend's The Kapil Sharma Show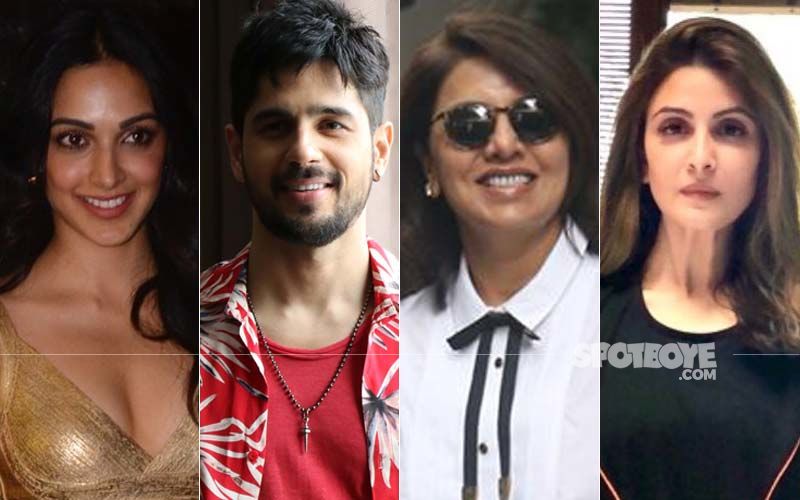 The Saturday and Sunday episodes of The Kapil Sharma Show will welcome the cast of Shershaah – Kiara Advani and Sidharth Malhotra followed by Neetu Kapoor along with her daughter Riddhima Kapoor Sahni respectively. With a mix of conversations, humor and laughable acts presented by the Kapil Sharma and his cast, the viewers are in for a laughter ride this weekend! Here are 8 moments to watch out for this this weekend on The Kapil Sharma Show:
All Praises for Kiara Advani and Sidharth Malhotra
Kapil Sharma acknowledges that in the movie Shershaah, Kiara Advani did a fabulous job when it comes to speaking in a Punjabi accent. He further adds even though Sidharth comes from Delhi and belongs to a Punjabi family, the language wasn't a barrier. Having said that, his performance was exceptional.

Salute to the Defense Force
In a candid conversation, Sidharth described that their shoot location was at 12,000 feet with low oxygen but the actual fight happened at 16,000 feet. Having said that he acknowledges the fact that he feels blessed to be in a country where these great jawans are protecting the nation and ensure we stay safe.

Dimple Cheema, A Remarkable Personality
When Kapil Sharma asked Kiara Advani to elaborate on her meeting with Dimple Cheema, she mentioned that more that meeting Dimple Ji, she wanted to connect with her emotionally and understand her sentiments.

Gaming and Jamming session
The show brings in a bunch of fun segments commencing where the cast will be seen having a lot of fun. From playing games like, 'Ring in the Basket' to breaking in a fun jamming session, the cast will be seen having a blast.

Riddhima Kapoor Sahni's debut on The Kapil Sharma Show
While Neetu Kapoor enjoys her time on the show and will be seen laughing her heart out throughout the show alongside her daughter Riddhima, the fact that really made Neetu happy was Ridhima's presence on the show by her side. The mother-daughter duo will be seen sharing some fun and interesting moments from their life.

Krushna Abhishek ups the humor quotient
While Kapil Sharma has fun and engaging conversations with the mother-daughter duo, it is Krushna Abhishek who leaves them in splits! Dressed and Amitabh Bachchan and impersonating his baritone voice and body language, Krushna will be seen acting out famous scenes and dialogues of Mr. Bachchan leaving everyone including the guests in splits!

Neetu and Ridhima were so impressed with his comic timing and overall act that they just couldn't stop praising Krushna!
Riddhima Kapoor unfolds the truth of her brother, Ranbir Kapoor
During one such conversation, Riddhima revealed that Ranbir Kapoor used to take her things without seeking her permission and gift them to his female friends. Riddhima reveals that she used to study in London and had returned home during her holiday. She was sitting around at home one day and saw one for Ranbir's female friends come home. She then noticed that the top she was wearing was very similar to hers. It is only then she realized that to save pocket money, he used to gift his female friends most of her belogings.

Neetu Singh Kapoor talks about the time she decided to retire
During a candid conversation, Neetu Kapoor reveals that she had been working for almost 15 years non-stop and completed a number of films from 1973 to 1980. She then decided that she needed a break and, that is when Rishi Kapoor came into her life. That is when she deiced to retire and get married at the age of 20.

Image source: Instagram/riddhimakapoorsahniofficial/ SpotboyE archive