Tunisha Sharma Suicide Case: Sheezan Khan's Bail Plea Rejected By Mumbai Court; Family Moves To High Court
Sheezan Khan's bail plea has by rejected by the Mumbai Court as he was arrested for abetting Tunisha Sharma's suicide `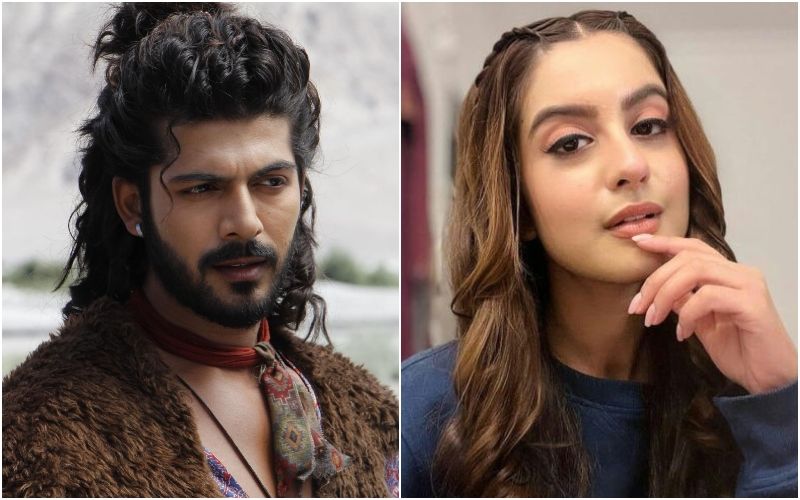 Television actress Tunisha Sharma's suicide case has been taking a new turn every day. Since the actress didn't leave a note behind before taking the extreme step, her family and Sheezan Khan's family have been mud-slinging on each other. For the unversed, the actors were a part of the show Ali Baba: Dastaan-E-Kabul, where they fell in love and started dating. With both the family's making allegations at each other, it is being reported that Sheezan's bail plea has been rejected by the Mumbai Court.
A report by ETimes states that the actor's lawyer and family are ready to appeal to the High Court, and if need be, the Supreme Court. This news comes after Sheezan's lawyer Shailendra Mishra had told the court that the arrest happened because he was a Muslim. Mishra, on behalf of his client, had said, "I have been arrested only because of my religion; they made this love jihad angle. They could have questioned me for two days straight, and the truth would be out. There was no reason to arrest me. If I was not Muslim, this would not have happened."
ALSO READ: 'If I Was Not Muslim, This Would Not Have Happened': Says Sheezan Khan Post His Arrest In Tunisha Sharma Suicide Row-REPORTS
Reacting to the report, now Tunisha's lawyer Tarun Sharma has alleged that his bail plea was rejected because his family has no evidence for their arguments. Speaking to the media publication, Sharma said, "When Sheezan was arrested on 24th December, they started with different theories of fake chacha, fake mama, fake mother and then they got in Ali. This was rejected by the court today. They wanted to tarnish the family's image and not let them get any support from the media or police. Court observed that they had no evidence for their arguments."
ALSO READ: SHOCKING! Tunisha Sharma's Lawyer Claims Sheezan Khan's Family Would Give Her Unprescribed Medication- Report
He further stated that no matter where Sheezan's family appeal, he will take up the case to deliver justice to the late actress. Even Tunisha's maternal uncle stressed on the fact that Sheezan's bail has been rejected because he has been manipulating witnesses and destroying evidence. He said, "From the first day, Sheezan has been changing his statements. Sometimes he forgets passwords, then he cites different reasons for break-up, he also refers to the Shraddha Aftab case. His bail has been rejected on the grounds of him manipulating witnesses and destroying evidence."
For the unversed, the 20-year-old television actress was found hanging in the bathroom of her ex-boyfriend and co-star's make-up room on the sets of her serial 'Ali Baba: Dastaan-E-Kabul'. Talking about ex-boyfriend Sheezan, he has been arrested under section 306 of IPC for abetment of suicide.