TV actress Mahima's mom doesn't allow her to do intimate scenes
Here's the latest update from the world of Bollywood. We bet you wouldn't want to miss this. Read on for details... Tantrums multiply, Channel might ask the actress to quit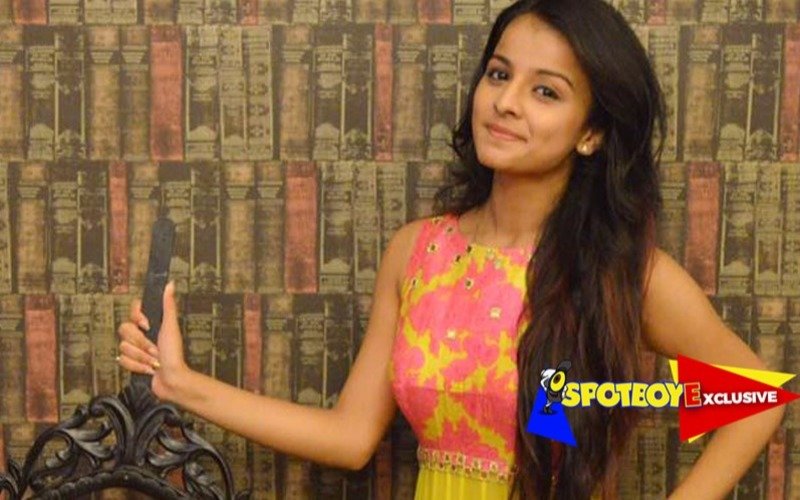 & TV's show Adhuri Kahaani Hamari has run into a crisis of sorts. Miss Mahima Makwana was signed, but Mrs Makwana also reports on the sets with her.

The show's lead actress is invariably accompanied to the shoot by her mother, who always wants her daughter to keep a distance from her co-star Laksh Lalwani even when the script demands that she has to get cosy with him.
Image Source: facebook/MahimaMakwana
A big ruckus was thrown by the mother and daughter for a lovemaking scene between Mahima and Laksh, recently. The scene had to be toned down since the duo refused to relent.
Image Source:
Goes without saying that the channel doesn't approve of the constant presence of Mrs Makwana.
Image Source: kickone
Add this to the fact that Mahima can't stand Laksh. Another recent shoot, which involved playing Holi, saw her apply color on Laksh's face so hard that the guy walked off the sets in disgust.
Image Source: indiaforums
SpotboyE has it that the channel is contemplating to rope in Sara Khan (of Bidaai fame). Does that mean that Miss Makwana is going to be shown the door? "It may not be that she'll be shown the door but her character might be given a break for a few months. Sara will not be Mahima's replacement per se, she'll play a new character."
Thumbnail Image Source: facebook/MahimaMakwana