TV SHOW REVIEW: Karmphal Data Shani Will Only Click With Mythology Buffs
Karmphal Data Shani, touted as the most expensive show on Indian television has debuted on Colors. Here are our first impressions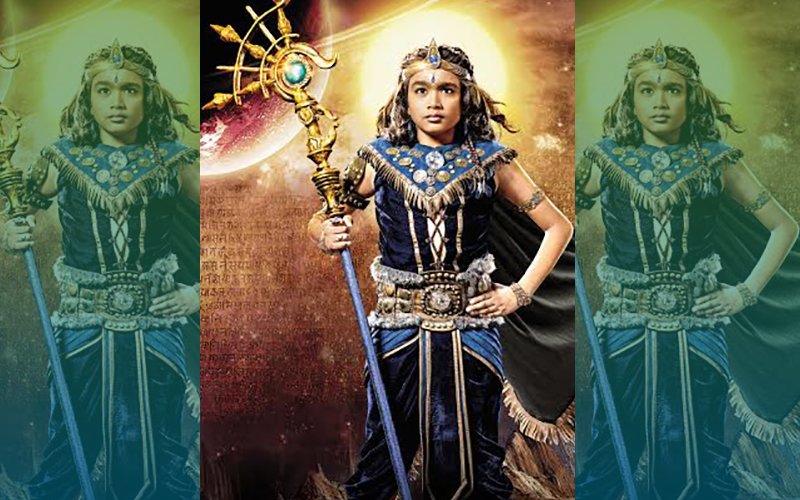 Ever since Karmphal Data Shani was announced, mythology fans have been eagerly waiting for the show to go on air as this is one story that hasn't been told before on Indian television. The first episode of the serial introduces us to God Shani's family. Shani is known for his wrath and considered 'a bad sign'. It is believed that the deity has a temper and when angered, he strikes out to create difficulties in the life of his subjects.

Given that the show was marketed as one of the most expensive shows on Indian television, the sets are opulent. The production house - Swastik Productions - had designed a sprawling set, spread across 65,000 sq feet, in Umbergaon. The recreationsof the different loks – Swargalok, Patallok and Suryalok, definitely lived up to my expectations.




The show starts off with Sangya (Juhi Parmar) lamenting to her husband Surya (Salil Ankola) about not being able to touch him because of the heat he radiates. The two are parents to Yam and Yami. Wondering how did that happen given that her husband is too hot to touch? Majestic power I guess!

With her marriage in trouble, Devi Sangya visits her father. He asks her to do a tapasya. She abides and leaves, but not before leaving behind her shadow – Chhaya.

Another scene that caught my attention was the exchange between Chhaya and Sangya where the former promises her doppelganger that she will not get intimate with her husband Surya. But alas, she is summoned into Surya's chambers on the very first day and soon after, Shani Dev is born.




Being born with a shadow, Shani had a dark complexion and is therefore disowned by his father, Surya. Wonder why was the God so ruthless!

Guess that's why Shani is the God of karma. While the episode focused a lot on his family, the viewers will have to wait for the next episode to catch a glimpse of Shani himself.

To talk of the cast's performances, both Juhi Parmar and Salil Ankola, essayed their roles proficiently. Diwakar Pundir as Lord Vishnu and Tarun Khanna as Shiva too are worthy of applause. However, I am waiting to watch the performance of Kartikeya Malviya as the young Lord Shani.

Going purely by the first episode, I feel the show wouldn't click with the youth. Why? Because the content is too heavy to watch at the end of a long working day. The second episode may turn the tide for the show. Watch this space.


Image Source: colorstv