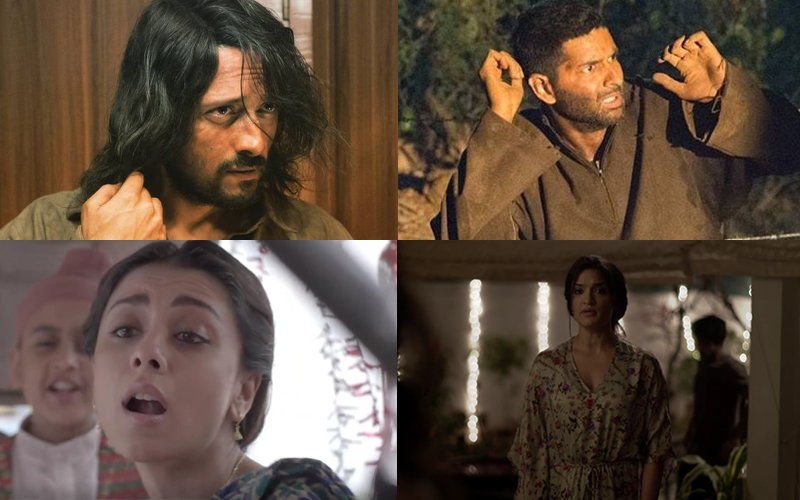 Based on the Israeli drama Hatufim, Prisoners of War - Bandi Yuddh Ke gets into action straightway and takes us through the journey of two war heroes Sartaj (Purab Johli) and Imaan (Satyadeep Mishra), who were declared 'Missing In Action' during the 1999 Kargil War and their sudden appearance after 17 long years!

The episode begins with ghar wapsi of the two prisoners. One look at Sartaj's helpless face and pleading eyes, and you know a lot awaits.

With no further delay, the makers get on to prisoners' identification process and are set to reunite prisoners of war with their families. I liked the fact that the sequence wasn't stretched just for the sake of it.

In between the happenings, you get a glimpse of Sartaj and Imaan's families. While Sartaj reports to duty on his wedding night, leaving his wife, Harleen Kaur (Amrita Singh) alone with the in-laws, Imaan's wife, Nazneen Khan (Sandhya Mridul) compares herself to a pendulum stuck between her MIA husband and his brother (who intends to marry her).



Image Source: instagram/sandhyamridul

Both families although poles apart as far as their lifestyles are concerned, showcase progressive minds. On one hand, Imaan's kids want their mother to marry their chachu, Sartaj's father, on the other, is on a lookout for a Ghar Jamai for his daughter-in-law.

In the midst of the family track, the makers unite the hostages with their families. And this 5-min sequence is heart-wrenching. You can't help but feel for the soldiers and their families and sympathise with their pain.



Image Source: instagram/amupuri

The episode ends with a dramatic twist -- are they really prisoners of war, who fled? Or is there any hidden motive?

Those who lament about the content on Indian television, here's a show you wouldn't want to miss.



Image Source: instagram/purabhkohli

Purab Kohli and Satyadeep Mishra's fine performances as the prisoners, who were once in Indian Army and Indian Air Force respectively, will keep you hooked. Amrita Puri and Sandhya Mridul as their wives also portray their characters with complete honesty. While Nazneen can't decide if she should take the plunge by marrying her hubby's brother, Harleen feels she has achieved a lot as she already bought a house, a tractor, completed her B.Com and celebrated Diwali while staying with her in-laws.

The first episode lived up to the hype with its admirable directing and editing. The coming episodes are definitely worth waiting for to see how the drama unfolds.


Thumbnail Image Source: youtube/starindia