Udit Narayan Has An Advice For Son Aditya Narayan Who Is Soon To Marry Shweta Agarwal; 'If Anything Goes Wrong, Don't Blame Parents'
Aditya Narayan recently shared that he is going to marry the love of his life Shweta Agarwal. Papa Udit Narayan expressed that he was a little shocked to know the same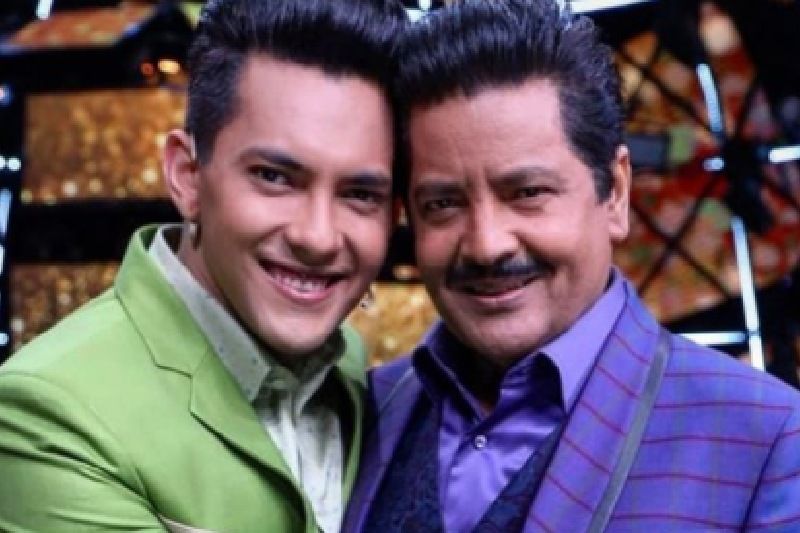 Aditya Narayan recently shared the news with all that he is soon going to marry Shweta Agarwal. They fell in love with each other on the sets of their film Shapith and have been reportedly dating each other for a decade. Now, amidst the lockdown, Aditya Narayan has decided to take the plunge and tie-the-knot with the love of his life. While he made the announcement through an interview, father Udit Narayan shared that he was a bit shocked to know about his son's wedding plans.
Udit Narayan also gave advice to son Aditya and stated that he should not blame the parents if anything goes wrong in his married life. The senior Narayan was quoted by Dainik Bhaskar, "I have known Shweta for many years but only as a friend of my son. Aditya came to me one day and told me that he wants to marry Shweta. I just told Aditya that if something happens later, don't blame the parents."
Udit Narayan also shared that he had dreamt of a big-fat wedding for son Aditya, however, due to the pandemic, he will not go against the rules set by the Government. Udit Naryan was quoted saying, "I wanted to celebrate Aditya's wedding in a grand manner and call many people. But I will not go against the decision of the government. I hope that the situation will be cured by December so that I can enjoy my only son's marriage."
Well, we can't wait to see Aditya and Shweta's wedding pictures. In an
exclusive interview with SpotboyE
, Aditya had revealed that they are going to have a temple wedding as "She is a zen monk, unfazed and unaffected by problems. I admire that quality in her. I don't have her equanimity." (Also Read:
Did You Know Aditya Narayan Was Rejected By His Girlfriend Shweta When He Asked Her Out On A Date?; Hear It From The Horse's Mouth)
Image Source: Instagram/adityanarayanofficial