Uorfi Javed Slut-shamed For Wearing Cleavage-Revealing Blouse On Eid Celebrations, Gets Schooled By Netizens, 'Eid Aur Aise Kapde?'
Uorfi Javed who is known for her off-beat and unique fashion statements gave a new flavour to the festive fervour on Sunday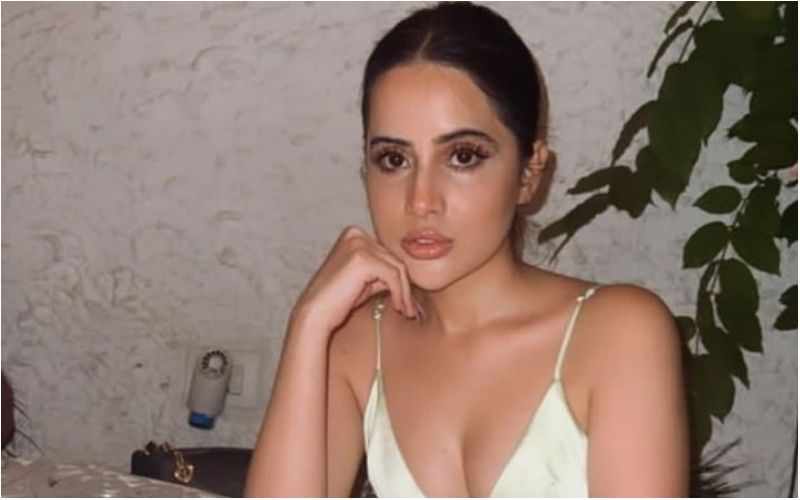 It's evident that Bigg Boss OTT fame Uorfi Javed loves to experiment with her outfits and she doesn't have two heeds over anyone's opinion about the same. The actor never disappoints her 3.3 million Instagram followers as she often posts candid pictures of some of the most risque and sensual outfits designed by herself.

Uorfi, who is known for her off-beat and unique fashion statements, gave a new flavour to the festive fervour on Sunday as she was seen sizzling in a desi avatar in her trademark hot and sexy style while she smiled at the shutterbugs while getting papped.
However, Uorfi's new and titillating look in a beautiful yellow saree and a cleavage-revealing blouse did not go well, with her trolls and followers. Her looks caused a riot on the internet, inviting criticism for wearing the revealing outfit on the occasion of Eid.
Javed was slammed by trollers as they schooled her for wearing an inappropriate outfit today. Many slammed for the choice of her dress and said that she every day wears such outfits but at least for today she could have worn an appropriate dress.
Amid all the criticism, she was also being called a disgrace for her religion because on the special occasion, she didn't choose to respect her culture and wear an outfit according to their cultural demands as per the trolls.
Many even pointed out that they have given up on her as she is a hopeless person and she has o shame over anything.
However, a section of fans praised Uorfi as she stepped out in a micro mini light-bold blue bralette and a sexy yellow saree. She complete her look with matching light blue earrings and tied her hair bun. Uorfi's tresses at her side cheeks made her hot avatar even sexier.
Uorfi's new raunchy look added up to the sultriness and oomph making netizens go berserk over her sex appeal.
Fans couldn't stop praising Uorfi's jaw-dropping outfit on social media. A fan wrote, "Nazar hi nhi hat ri…" Another user commented, "Mastana mausam h urfi madam ka najara dekh lo sb log😂😂😂😂😂." A netizen also commented, "🙌🙌🙌👏👏👏👏❤️❤️❤️❤️❤️❤️❤️❤️😂😂😂😂."
On the professional front, Uorfi was seen in Bigg Boss OTT season 1 and she has even featured in daily soaps like Meri Durga and Bade Bhaiya Ki Dulhaniya.
Image Source: Instagram