Urfi Javed Gets Trolled For Her Braless Corset And Dupatta Look, Fans Say 'Ye Rassi Kyu Bandhi Hai!'
Urfi Javed went braless as she was seen flaunting her toned midriff while wearing a long piece of cloth.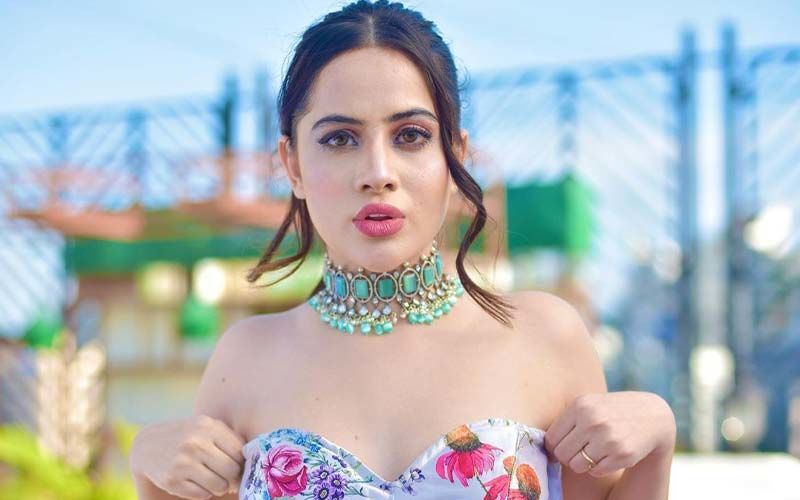 Bigg Boss OTT contestant Urfi Javed has yet again grabbed eye-balls after she shared a series of new pictures on the internet and her fans seem to be surprised by her new look.

In the latest photos, Urfi was seen flaunting toned her midriff while wearing a long piece of cloth tied around her neck. She collaborated her look with a sheer corset with that long piece of dupatta clothing that covers her body.
The 25-year-old is known for her unusual fashion sense. She often looks totally outrageous, and sometimes, she opts for absolutely risky looks that no one else can don with such confidence.
The actor, not just only wears these outfits while on a shoot, but also walks on the streets of Mumbai in those extremely risky pieces of outfits. This time, it was a simple photoshoot in yet another super hot and super risky look.
Urfi has often elicited mixed responses from her fans and followers for her pictures. While some are always in awe of her confidence and how she challenges the usual sense of fashion, some call her sense of style an absolute disgrace.
Shortly after Urfi posted her new pictures, Instagram users didn't take long in asking her if that's a rope that she has tied in her neck to make it look like a design. Another user commented to say that she is the female Ranveer Singh referring to the Bollywood actor's ultra 'cool' sense of style.
The actress has been quite vocal about getting trolled for her sartorial choices and has often said that she remains unaffected by all of this.
Image Source: Instagram/urf7i