Urfi Javed Grabs Attention With Her Crop Top And Unbuttoned Checkered Pants, Netizen React 'Button Tut Gaya'
Urfi Javed was papped at the Mumbai airport and, the trolls had a field day over her stylish yet controversial crop top and unbuttoned checkered pants.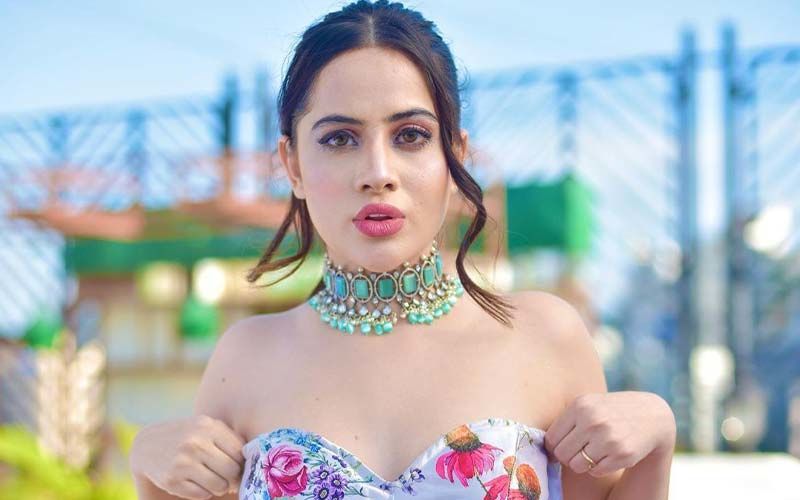 Former Bigg Boss OTT contestant Urfi Javed has once again made it to the headline and it seems netizens are having a difficult time adjusting to her fashion statements. The 24-year-old has yet again managed to turn heads with her stylish yet controversial crop top and unbuttoned checkered pants. In no time, she faced severe flak for her style, however to everyone's surprise, Urfi seemed confident carrying off her look.
A user commented, "People r becoming more crazy now days , publicity ke liye kuch bhi (sic)," and another netizen said, "Button laga leti toh koi Aafat aa jaati kya (sic)." Another said, "Button tut gaya".
It all happened after the former Bigg Boss OTT contestant was papped at the airport but her unbuttoned checkered pants couldn't go unnoticed.

Urfi, in an interview with News18, talked about her choices of clothes and why she doesn't care about being trolled.
"These trolls shouldn't be given any attention. They are people who are dissatisfied with their own lives. In the times that we are living in, it is very easy to put a woman down. Women are trying to break the patriarchy but people are not ready to accept it. Most of the trolling happen for females. Even if they are working, they are being attacked by trolls. When actors like Sara Ali Khan or Janhvi Kapoor went for a vacation, they got trolled. If a male actor goes, no one says anything," said Urfi Javed.

Urfi is known for her unconventional fashion choices since Day 1 in Bigg Boss OTT house. While she got evicted in the first week, she has been stirring a lot of headlines owing to her fashion choices.

Image Source: Instagram/urf7i/bollywoodpap/instanews.adm