Urfi Javed Hits Back At Farah Khan Ali After She Called Her Dressing 'Distasteful'; 'Do Not Try To Be My Mother Or Aunty'
Urfi Javed talks about designer Farah Khan Ali's derogatory comments and how the industry is judging her because of her clothes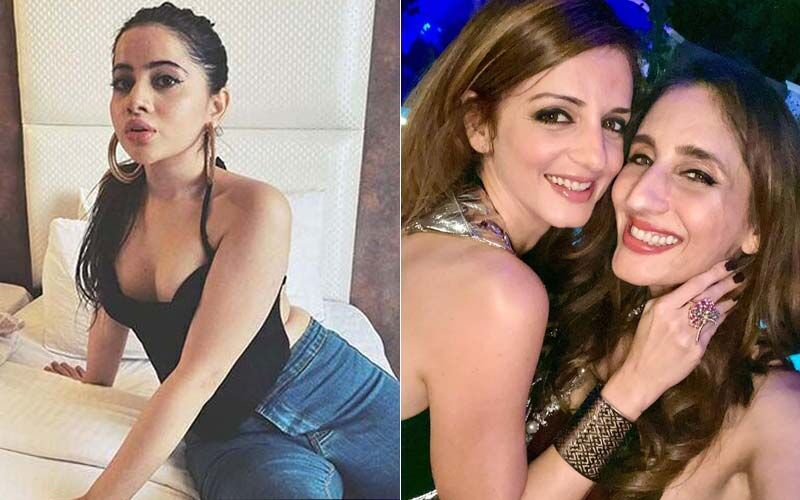 Bigg Boss OTT fame Urfi Javed is known for her bold fashion sense. Recently, Urfi slammed Sussanne Khan's sister, designer Farah Khan Ali after she made a distasteful comment about her fashion choices. Now, in an interview, Urfi spoke about it and also shared how the industry is judging her on the basis of her clothes.
Speaking to ETimes TV, Urfi said, "For no reason whatsoever would you do the same thing in a different way just because I sin differently doesn't mean that you are less of a sinner. The moral policing is so weird."
Urfi went on to add that Ananya Panday was trolled for an outfit she wore at a birthday party but no one asked her to change clothes so why the hypocrisy with her. The actress stated that if the designer was truly concerned about her then she should've personally written to her instead of slut-shaming her in public. "Do not try to be my mother or aunty."
Urfi also shared that now people have started linking her fashion choices to her acting job. She said, "Recently, I met a casting director who told me it is so difficult for you now to get work especially in television because your image is so bad. "Aap ko television mein toh ab kaam nahi milega aap ki image itni gandi horakhi hai." What do you mean by gandi excuse me? I asked him. He told me to go for adult web series as I won't get good work. I straight away him that I am not going to do intimate scenes as I am not comfortable."
Image Source:Instagram/UrfiJaved