Uorfi Javed HOSPITALISED After She Gets Diagnosed With Laryngitis While Holidaying In Dubai; Actress Shares A Video From Hospital Bed
Urfi Javed has been diagnosed with laryngitis and tonsillitis while she was on a vacation in Dubai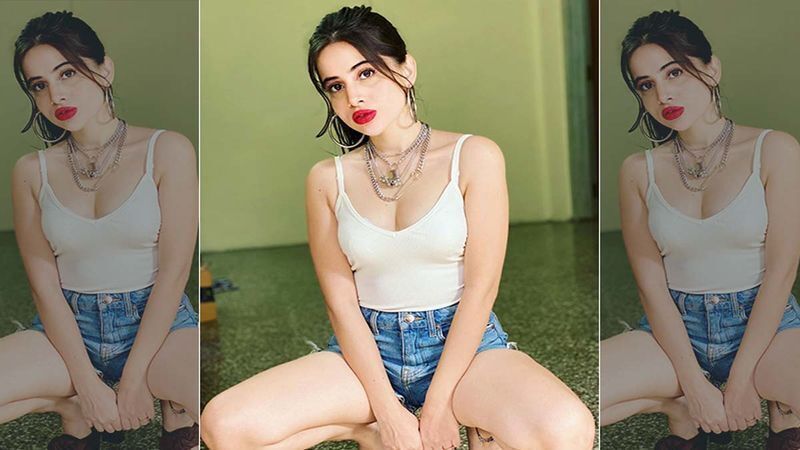 Internet sensation Urfi Javed, who jetted off to Dubai for a vacation, has been diagnosed with laryngitis and tonsillitis. The actress informed about her health condition via a video on her Instagram handle. As per reports, Urfi was taken to a hospital after her condition deteriorated. She fell ill just within the first few days of her trip and since then has been spending her vacation resting in her room.
Taking to her Instagram stories, the ex-Bigg Boss OTT contestant posted a video of her from the hospital bed and wrote, "This doctor finally diagnosed that I am suffering from Laryngitis and tonsillitis." In the clip, Javed stated the doctor has asked her not to speak and did the actions of zipping her mouth. For the unversed, laryngitis is the inflammation of your voice box (larynx) which results from overuse, irritation, or infection. If a person gets diagnosed with laryngitis, his vocal cords become inflamed and swollen, which distorts the sounds produced by air passing over them. Laryngitis is caused by a virus.
ALSO READ: Urfi Javed Shuts Down A Troll Who Asks Her, 'How Are Your B**S?'; Actress Says, 'They Haven't Learned To Talk Yet'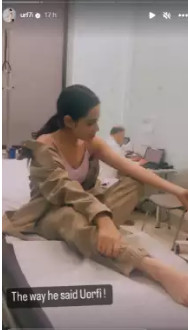 Meanwhile, Urfi Javed was reportedly detained in Dubai for allegedly shooting a video of her wearing a revealing outfit in public, which is not allowed in the country. She was interrogated by authorities and some reports mentioned that local authorities in the UAE might postpone Urfi's return ticket to India. The actress went to Dubai to fulfill her professional commitments to complete the shoot of her upcoming projects, and it's been more than a week since she is there.

To note, Urfi Javed, who recently changed her name to Uorfi, is known for her bold sense of style. She often steps out in Mumbai wearing bold and revealing outfits.