Urfi Javed Slams Troll For Comparing The Actress To Rakhi Sawant, Says, 'I'm The First Uorfi !'
Urfi Javed seems good at giving savage replies as she slammed a troll for comparing her to the actress Rakhi Sawant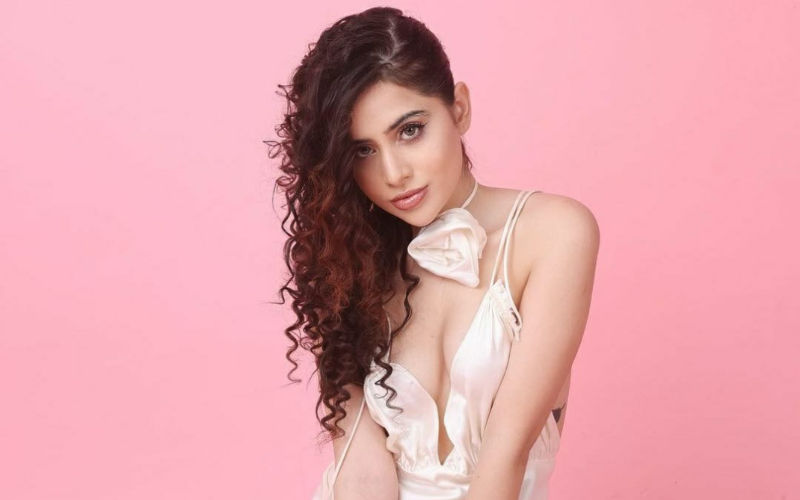 Urfi Javed shot to fame after her stint in Bigg Boss OTT which was hosted by filmmaker Karan Johar. Javed, who is popularly known for her bold fashion sense and is quite often trolled for her looks. But she has never paid heed to those foul statements. The Meri Durga actress is quite good at giving savage replies. Recently, she slammed a troll and gave a befitting reply.
The Bigg Boss OTT contestant recently took to Instagram and shared a screenshot slamming a troll. One of the users commented comparing her to Rakhi Sawant, "Totally agree with you! She's Like the next Rakhi!". Divyak D'Souza, a costume designer came to her rescue and replied to the troll, "if entertainment is the commonality, YES". Even Urfi gave a befitting reply, "I'm The First Uorfi !".
She shared the screenshot on Instagram with a note that reads, "Just because you know a few international brands, just cause you add a vintage filter to your photos, you think you're way above me that can insult me. Also, Rakhi is a legend, the way you guys insult her for being herself and then talk about feminism :) the fact that you think being compared to her will be an insult shows a lot about your character and the way you think! Putting other women down unnecessarily only makes you a 'mega' loser!Xx"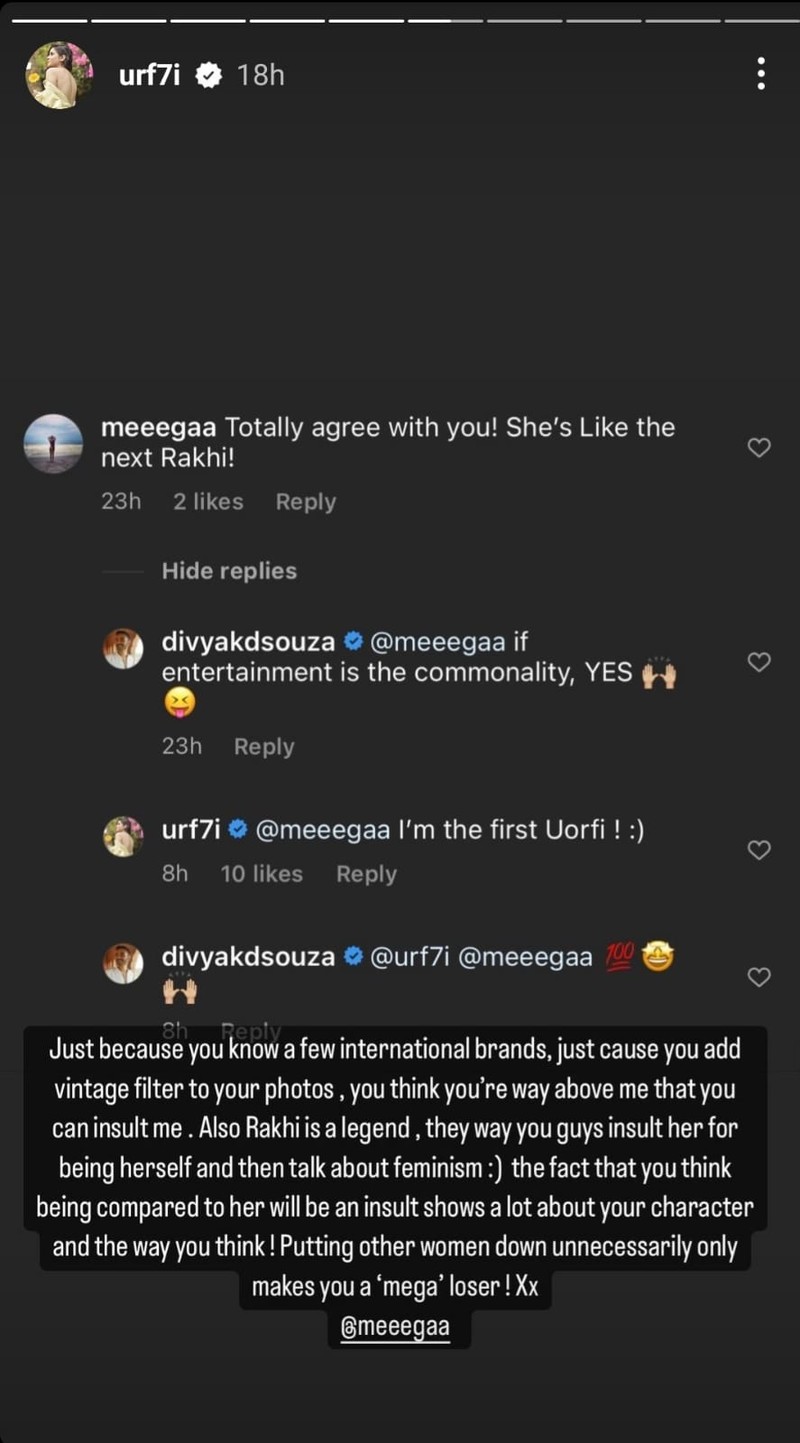 Woah! What a savage reply.

The 24-year-old actress has also received international recognition from Hollywood fashion designer Harris Reed for re-creating the look from one of his collections. She has even carried out the dresses made out of wire, jute sack, glass, and safety pins. We have even seen Rakhi Sawant praising her quite a lot.