Vaibhavi Upadhyaya DIES In Car Accident: Sarabhai Vs Sarabhai Actor's Vehicle Went Out Of Control At Sharp And Steep Turn
Sarabhai Vs Sarabhai actor Vaibhavi Upadhyaya dies in a car accident while she was traveling to Himachal Pradesh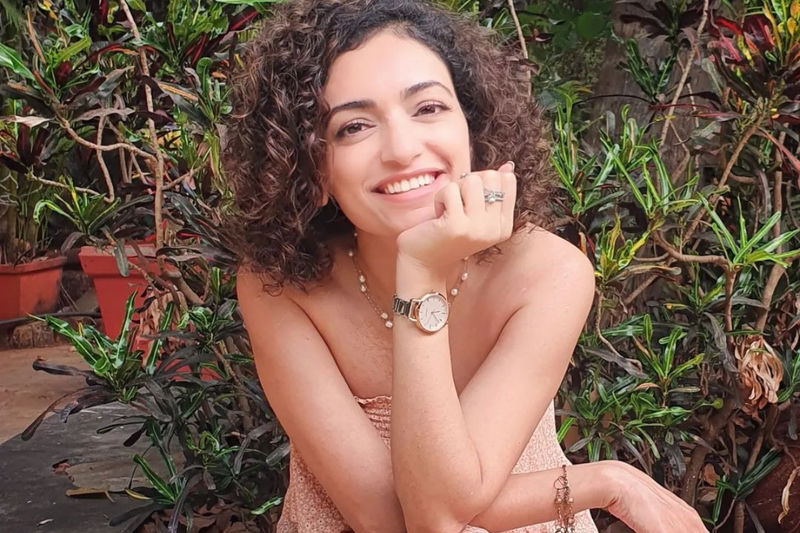 Television actress Vaibhavi Upadhyaya, best known for her stint in Sarabhai Vs Sarabhai, passed away on Tuesday in a road accident. The actress was reportedly traveling with her fiance Jay Suresh Gandi in Himachal Pradesh when their car lost control at a steep turn. The sudden passing away of Vaibhavi has sent shockwaves across the entire TV industry, with rich tributes pouring in from celebrities on social media. 'Sarabhai Vs Sarabhai' creator and TV producer JD Majethia confirmed the sad news of the actress' demise on social media.
He tweeted, "Life is so unpredictable. A very fine actress, dear friend Vaibhavi Upadhyay popularly known as Jasmine of Sarabhai vs Sarabhai passed away. She met with an accident in north. Family will bring her to Mumbai tomorrow morning around 11 am for last rites . RIP vaibhavi." In an interview with BT, JD shared more details about the tragic accident and was quoted saying, "She met with an accident near Chandigarh and the family will be bringing her to Mumbai where her final rites will be conducted. She was with her fiancé in the car when it slipped into a valley during a turn on the road. Her brother rushed to Chandigarh on hearing the news."
Mourning the sad demise of the actress, Rupali Ganguly wrote, "This is not fair ….. gone too soon ……" She added on Instagram, "Can't believe this.."
Vaibhavi's brother has rushed to Himachal Pradesh where the accident took place to claim her body. Vaibhavi was in her mid-30s. Her mortal remains will be brought to Mumbai for the last rites.
Vaibhavi Upadhyaya rose to fame after she played the role of Jasmine in the TV show Sarabhai Vs Sarabhai. She has also featured in the show Kya Qasoor Hai Amla Ka, the digital series Please Find Attached, and was even seen in Deepika Padukone's film Chhapaak. The late actor was quite a popular name in the Gujarati theatre circuit.