Vikas Gupta Will Not Return To Host Ace Of Space 2. Here's The Reason
Ace of Space did very well and host Vikas Gupta can certainly be credited for keeping the momentum high throughout. However, he won't be a part of the second season. Hear it from the man himself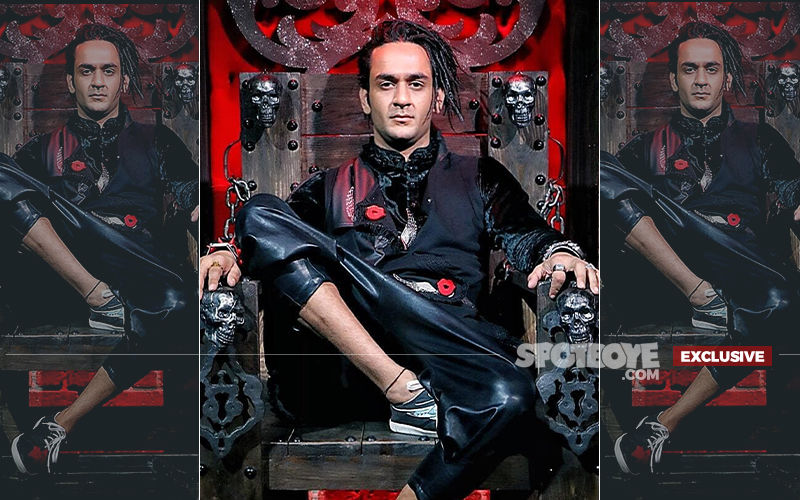 Last year in October, we witnessed a reality show created and hosted by ace producer Vikas Gupta titled Ace Of Space. In the show, 18 contestants were locked inside 6 rooms and the task was to win hearts and space. During the show, we saw the contestants performing difficult tasks and fighting for space inside the house. Also, a lot of them made headlines, for instance,
Divya Agarwal and Varun Sood accused their respective ex-lovers Priyank Sharma
and
Benafsha Soonawalla of cheating
on them. Then, one of the contestants,
Danish Zehen met with a road accident and lost his life
(after he was evicted from the show).
Now, SpotboyE.com has it that the channel is keen on bringing the second season by July this year. However, we hear that Vikas Gupta won't be associated with the show this time. Spilling the beans on the reason for his exclusion from the second season, Vikas told SpotboyE, "It takes a lot of investment right from money to energy. I used to shoot almost 18 hours a day and everyone knows that when I am doing a project, I am not only doing one work. I will get involved in everything that you can imagine. And I can't afford to invest so much time in one project. Like, if I am doing Khatra, Khatra, Khatra it's a 20 day project and I can balance it out between my things. But that becomes 70 days of me being there every day on sets. How do I manage that? Also last year, I didn't work much and my company went into losses. My expenses (fixed cost) like my company and 3 houses that I run is so much of work that I just can't focus on being an actor. I'm unable to do only one thing at a time. Everyone has their own weaknesses and limitations and my thing is I have too many mouths to feed at the same time. I know the show has become very popular but just for my excitement; I can't fire people who are working with me from 6 years. So whenever I do something I make sure that they are also growing with me."
He also mentioned, "They are meeting me and if it can be balanced out somehow, I may think over it. Honestly, it is something that I would love to do but looking at the circumstances, I can't do".
When asked if he is tired of the mastermind tag, Vikas replied, "Honestly, I haven't taken that tag too seriously. Mastermind is not about the brain. It is about where minds can be controlled by your heart. It's a balance between heart and the mind. It was never ever a mind game. For me, mastermind is about being samajhdaar. Samajhdaari is when you do things which are right, you win and yet, you don't hurt anyone".
The winners of the first season were
Divya Agarwal and Varun Sood who eventually fell in love during the course of the show
and are going pretty strong now.
Image Source:-Instagram/lostboyjourney