MasterChef India Judges SLAMMED For Being 'Unfair' Towards Priyanka While Supporting Aruna And Kamaldeep; Netizen Says, 'Favouritism Is Getting Stronger'
MasterChef India Judges got trolled after netizens accused them of being unfair towards contestant Priyanka Kundu Biswas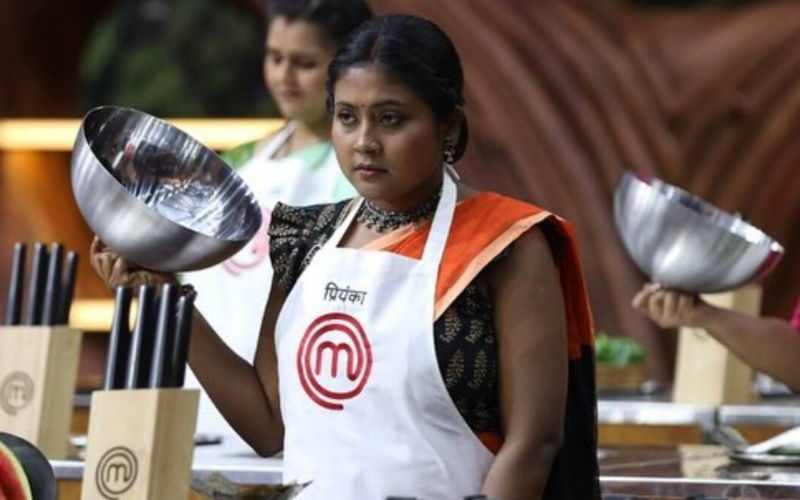 Judges of MasterChef India- Ranveer Brar, Vikas Khanna, and Garima Arora lately have been making headlines for all the wrong reasons. They have been at the receiving end of fans' for favoring a few contestants on the show. In the latest episode the 'Ticket to Finale' challenge task was introduced where the judges supported Aruna and Kamaldeep. Several netizens felt that they were unfair toward Priyanka Kundu Biswas who made a cake without an oven. Soon after this episode aired, netizens took to Twitter to lash out at the judges saying they were over-critical towards her.
honestly the favouritism just keeps getting stronger in this season #MasterChefIndia shockingly sachin is in the bottom again. cool cool so unexpected from them, it's so exhausting.

— झलक ⎊ Jay ☾ (@daintyxdoll) February 27, 2023
@SonyLIV why does MasterChef India looks like it's Punjabi biased?? Methi paratha ke liye shand nahi... Really??
Also during family week many families were ignored... As in no intro... And Priyanka dint get a chance to meet her family!! Do I say more??

— Abhishek Chakraverty (@abhishekchakri) February 27, 2023
One comment can be read, "I also sometimes feel that show is kinda bias towards aruna how she only make South Indian dishes and doesn't came outof veg zones and serving only veg a chef should know all kind of dishes meanwhile sachin he came up with new idea in every challenge #MasterChefIndia."
Earlier, MasterChef India judges were criticized for praising Aruna Vijay's plain-looking appam dish. Meanwhile, MasterChef India season 7 was launched last month and airs from Monday through Friday at 9 on Sony TV and streams on SonyLIV. Vikas and Ranveer returned as judges for the show this season while Vineet Bhatia was replaced by Garima Arora. This new season marked Khanna's sixth consecutive season serving as a judge on the show and Brar's third season.