VIRAL! Ashneer Grover-Shubham Gaur's Hilarious Take On Differences In Directions Given By Rich And Middle-Class People Will Leave You In Splits
In a new video, Ashneer Grover and comedian Shubham Gaur showed the difference between directions given by 'rich people' and 'middle-class'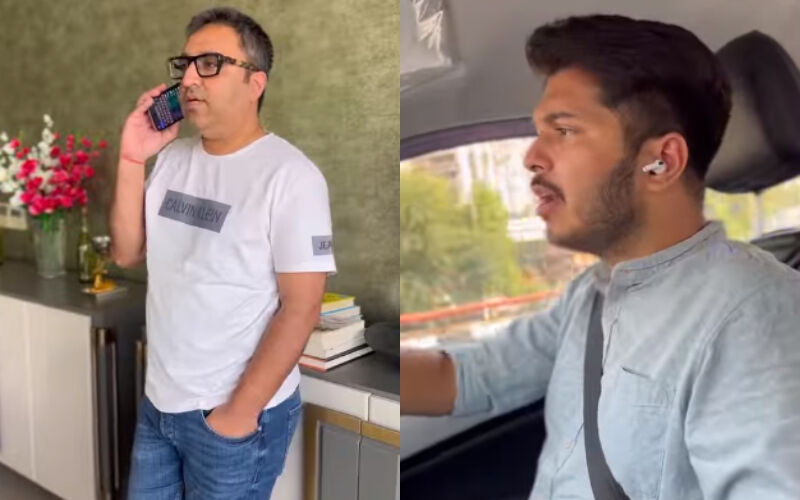 Shark Tank India judge and co-founder of BharatPe Ashneer Grover has been making headlines for multiple reasons. He recently featured in a hilarious video with the comedian Shubham Gaur and the clip is breaking the internet for all the rights reasons. In the video, Ashneer and Shubham showed the striking difference between directions given by 'rich people' and 'middle-class people.' The comedian shared this funny video on his Instagram account with the caption, "Apne ghar ke pas ka landmark batao guys."
The video opens up with Ashneer enacting as a rich person, giving directions to 'middle class' Shubham. The comedian is seen driving the car as he calls Ashneer to know the directions to his home. Shubham asks, "I have almost reached. Tell me where to come." Ashneer tells him, "Bring your car in the service lane. My guard will be outside. Ask him, he will park your car." Shubham then asks him, "This person wearing a Gucci T-shirt is your guard?"
Later, Shubham, as a middle-class person, is seen standing on the balcony of his house as he gives his friend direction over the phone to reach his house. "Yes you have to take a left from the roundabout. Yes, foreigner, the road on which the doggy has pooped. Yes, the lane of the broken road. Why don't you enter the road, there's a lot of space for parking. I'll make sure you will be able to park. Just bring it in," Shubham Gaur said in the video. Many netizens called the video 'quite relatable.'

Meanwhile, following the stupendous success of the first season of Shark Tank India, the makers have announced its exciting second season and gave registration details for the budding entrepreneurs on their Instagram handle.
Image Source: Instagram