VIRAL! Neha Marda's Witty 'Pregnancy Expectations Vs Reality' Video Is MUST WATCH! Actress Shares Inexpensive Tips To Get Through Maternity-WATCH
Neha Marda announced the news of her pregnancy on November 24 and she has been quite vocal about her maternity journey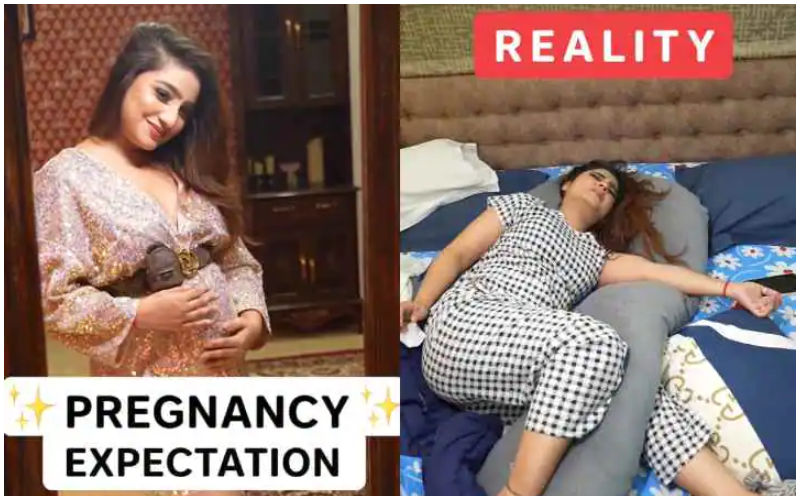 Balika Vadhu star Neha Marda has been making it to the headlines as she released the news of her pregnancy on November 24. She announced the good news while sharing a picture of her maternity phase, flaunting her baby bump.

The first part of the video featured Neha's expectations in pregnancy as she can be seen waking up in a lively mood and looking glamorous doing make-up while flaunting her baby bump. In contrast, the second part of the video featured the reality of pregnancy and women's struggles.
We have to agree, Neha's video of pregnancy 'Expectation Versus Reality' is certainly on point!
Sharing the video, especially for fellow pregnant ladies, Neha wrote, "Pregnancy Expectations Vs Reality 😴
Being pregnant, though wonderful comes with quite a few discomforts, aches and pains. There are a few essential items vou need that will make the experience more healthy and comfortable. But sometimes the long list of pregnancy must-haves can seem a little daunting."
She also added a few suggestions and a list of the items that helped her get through pregnancy with ease, without costing a fortune.
Check out the post below:
The video has now gone viral and fans all praises for the actress for sharing insights into her pregnancy and sharing a few tips other ladies can follow.
Image Source: Instagram