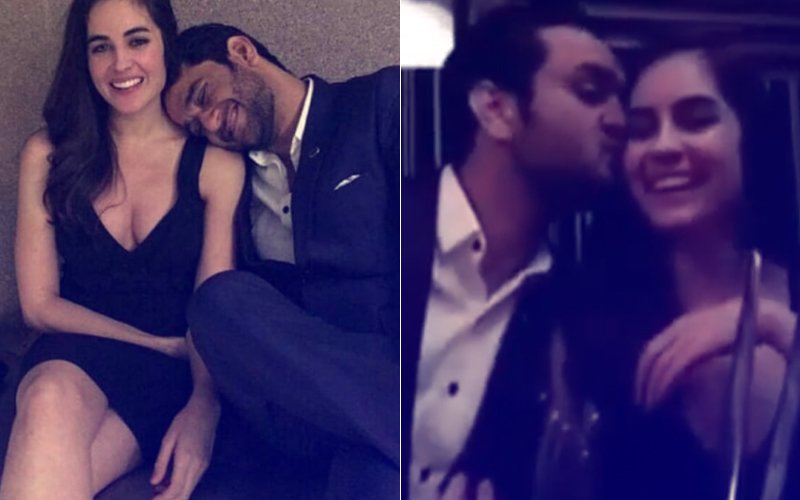 Vikas Gupta has become a household name, thanks to Bigg Boss 11.

Nowadays, wherever the man is, there is a headline! For instance, this one...

Recently, Vikas was partying with a few close friends and Priyank Sharma. Now, you may think that what is the big deal in partying with friends?

Well, meet the big deal in this video which Priyank Sharma posted on his Snapchat and fanclubs picked it from there, making it viral:

The lady in black is Vikas Gupta's close friend and model, Sarah Anjuli. The duo attended an awards show recently, and later got together for an after-party. And that's where, Priyank shot this video.

Here are a few more pics of the two:

How adorably is Vikas resting his head on Sarah's shoulder! Well, these videos and pictures are surely creating a curiosity in us as to know how 'close' these two buddies are.

Just like us, even fans went berserk looking at these snaps and video. Everyone started asking Vikas, who the girl is and if he is dating her?

For now, she looks to be a close friend of the scriptwriter but in the entertainment industry, as we all know, the tag of a 'close friend' is also used for 'special' ones.

We eagerly wait for Vikas to kill this curiosity.


Image Source: instagram/biggbossfever