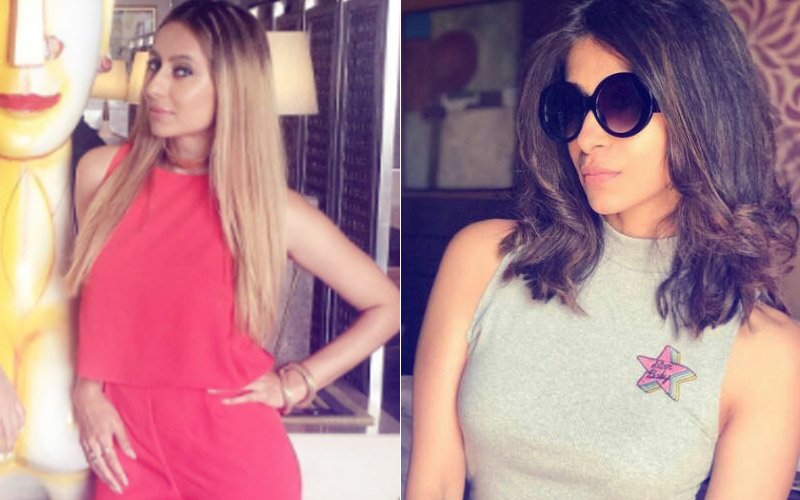 VJ Anusha Dandekar was recently in the news for wrong reasons
when Kishwer Merchant lashed out at her for making fun of her friend's Indian accent in an Instagram video.
Kishwer had then put up a post on Insta and said: "VJ Anusha nt everyone is from Australia and nt everyone has tht accent...but they are my friends and they have a good heart...unlike u and vj gaelyn who are sitting and making fun of two people on ur insta story u dnt even knw.(SIC)"
A few minutes ago, VJ Anusha put out a post saying that her friend did not make fun of Kishwer's friend's Indian accent but only mocked what he said. Here's her open letter to Kishwer Merchant, her husband Suyyash Rai and all those who trolled the VJ:
VJ Anusha also said that instead of making the video more famous by lashing out, Kishwer should have called up Anusha and asked her to delete the post and she would have done it happily. The VJ also apologized to Kishwer's friend and said that they found the video extremely funny and had watched the video repeatedly with clean hearts.
For those who've come in late, a few days ago, Kishwer had put out a video where she and her friends were talking about food and one of her friends says: 'I want pancakes'. That line was then picked up by Anusha and her friend Gaelyn, who couldn't stop laughing at the man's accent. Instead of having a laugh about it in private, they made a video of it and Anusha posted it on her account as an Insta story.
Kishwer saw it and went livid
.
Thumbnail image Source: instagram/vjanusha & instagram/kishwersmerchantt