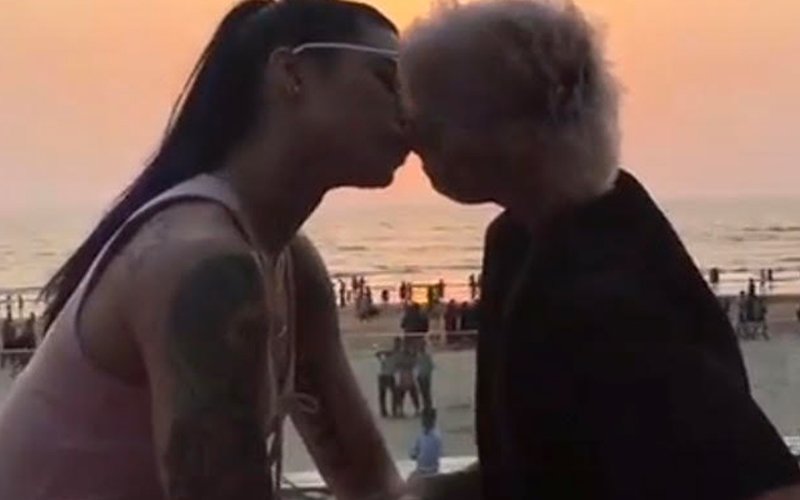 Your browser does not support the video tag.
They are both known as outspoken, bold women and VJ Bani and Sapna Bhavnani have taken their daredevil attitude to a new, sensous height with their latest antics.

Bani and Sapna enjoyed a passionate kissing session during a party on a Mumbai beach, with many watching on. And then Bani shared the pictures on Instagram.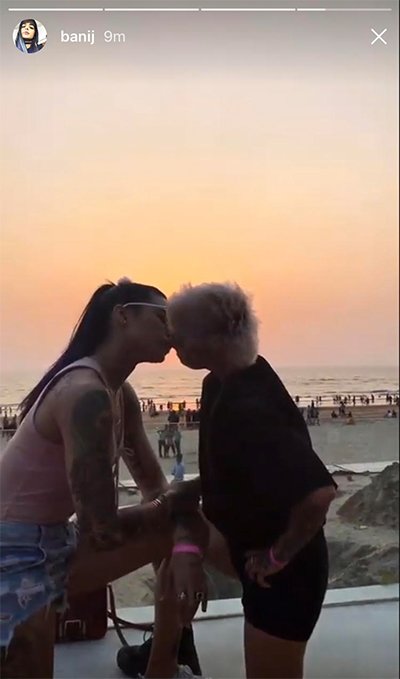 Image Source: instagram/banij

Dressed in shorts and ganjis, the duo looked like they were in the mood for some fun and frolic. Clicking selfies, enjoying the sun and dancing, Bani and Sapna, created a social media storm.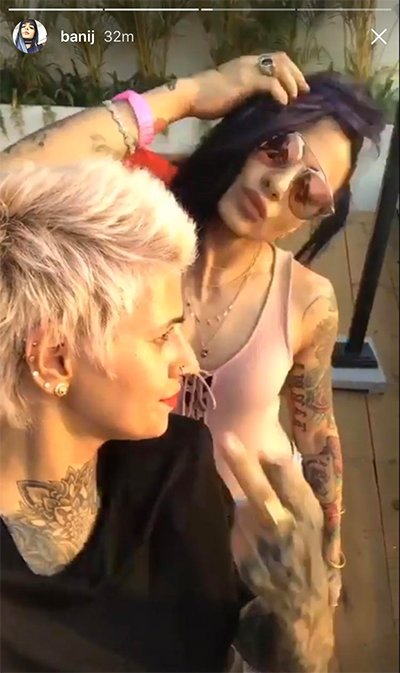 Image Source: instagram/banij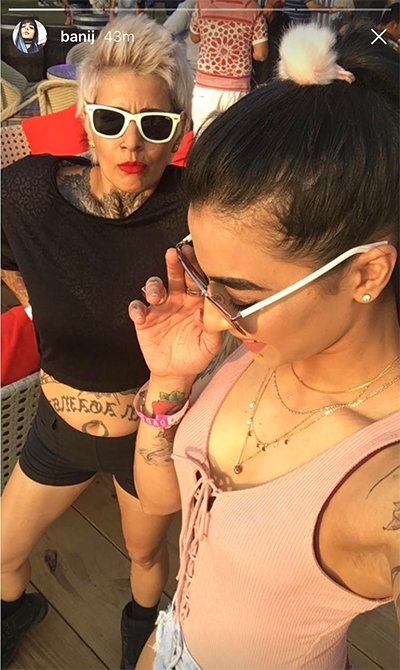 Image Source: instagram/banij

Interestingly, Bani's good friend Gauahar Khan was nowhere to be seen. The pictures are very telling and have raised many questions.

Bani recently grabbed headlines for her intimate friendship with Begum Jaan actress Gauahar.

During a live chat with fans, when Gauahar was having whether she has a boyfriend. Hearing, that question, VJ Bani immediately leaned on Gauahar's shoulder and gave a quick smirk to the camera.

Sapna Bhavnani on the other hand has always been an open book. The celebrity hair stylist had openly stated that she is bisexual.

And now Sapna and Bani's new equation is the talk of the town.

When we contacted Sapna about the pictures of her kissing Bani, she said: "Good that the pictures have gone viral. I am at a music festival, I can't talk now."

So, will we see more of the two ladies together? Let's wait and watch.


Thumbnail Image Source: instagram/banij