We May Have Seen The Last Of Kapil On Comedy Nights
Here's the latest update from the world of Bollywood. We bet you wouldn't want to miss this. Read on for details... Is Colors responsible or is it Mr Sharma himself?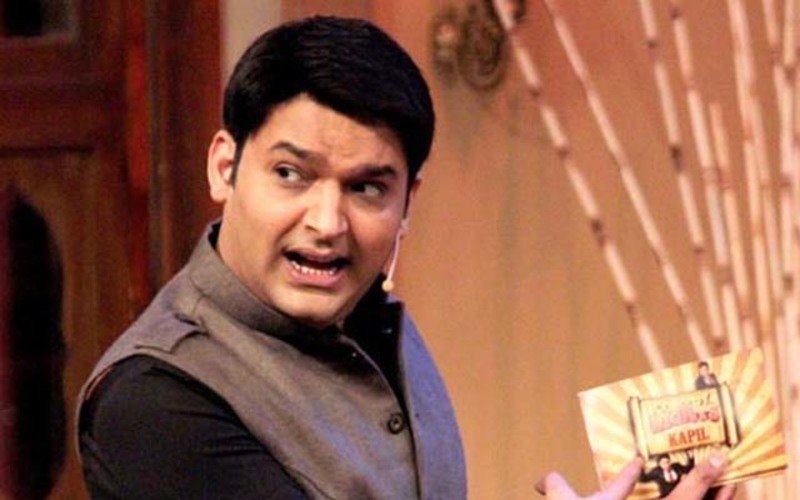 Last night, Comedy Nights with Kapil host Kapil Sharma tweeted:
But it is not as simple as it appears.
Did you know the inside story that the tweet may have been sparked off by the constant friction that Team Kapil is having with the show's broadcaster Colors?
Well, here's the andar ki baat.
A source close to the show has told SpotboyE.com that Kapil was mighty miffed with Colors for having pushed his show to the 10.30 pm slot. "That aside, Kapil's show was not being aired until 10.37 pm."
Gosh! Why? Why would such a big-ticket show be deliberately telecast later than its scheduled hour? Says the source, "This was happening because the channel wanted more traffic on India's Got Talent. The viewers would switch to the channel from 10.20 pm for Kapil, and they would end up seeing a chunk of India's Got Talent. Doesn't that increase the TRPs of their new show?"
The fight intensified when Kapil asked the channel to ensure that his show goes back to 10 pm, but now the channel had another new offspring Jhalak Dikhhla Jaa. "So again, it was clear that they would run Jhalak... till 10.37 pm," continues the source.
The channel refused to budge and at one point when their tempers flared, they even told Kapil that they'll make the show without him.
As things stand today, Kapil has decided to take a 3-month break as his back is playing up. He is also expected to fly to the US for few shows later this month. "He will use this time to rethink the show's format and reinvent himself if required," adds the source.
Both the parties will give it a thought after the US trip is done with.
Sometime ago, Kapil compelled the channel to make his show a weekly when he signed Abbas Mustan's flick Kis Kis Ko Pyaar Karun. Buzz is, Kapil has (almost) signed yet another film, this one is for Phantom Films.
So where does that leave Comedy Nights with Kapil? He has promised to his viewers that he will return. There's just one hitch- will he return with his show on Colors or will it be a different channel this time around?
The last episode of the show was shot with Salman Khan, it will be aired this weekend.
Write to us on
facebook.com/SpotboyE
or tweet us
@SpotboyETheShow
with #WeWantKapilBack