Wedding Bells About To Ring, Rubina Dilaik Details Her Love Story
TV star Rubina Dilaik has never spelt out the details about her relationship with photographer Abhinav Shukla. In her first EXCLUSIVE interview of such kind, she goes no-holds-barred about the man with whom she has got engaged ...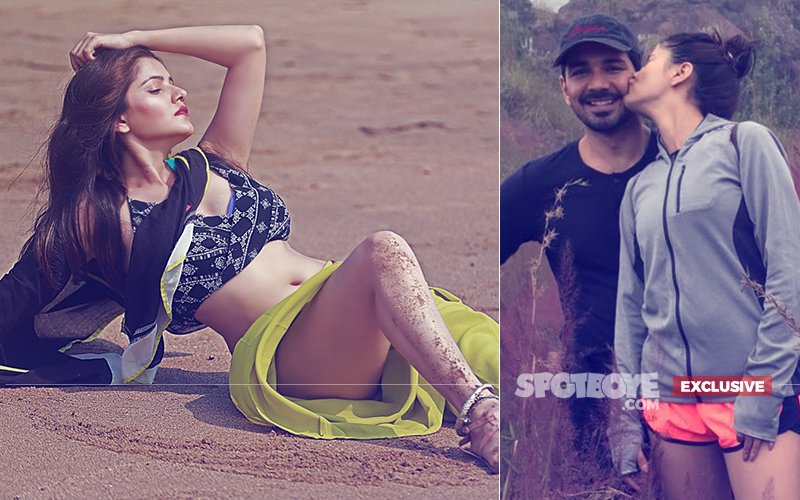 Recently, we brought you the story of TV actress Rubina Dilaik getting engaged to photographer Abhinav Shukla. Here is Rubaina unfolding on her entire love story...

How does it feel?
It's only a month to go. I can't believe that I am getting married.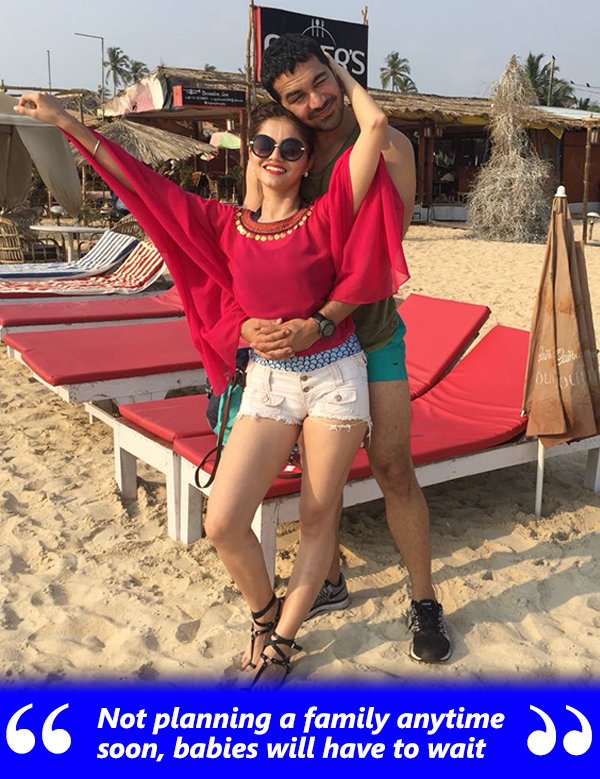 Where is the wedding?
Himachal, Punjab, Mumbai. A bit at places where hum dono ka kith and kin resides. It will be 2-3 functions.

Go on...
Believe it or not, I got to know about my wedding preparations from my parents. They were already in talks with Abhinav and his family and had kept it as a secret. It's hard to digest I know, but you will be even more surprised if I tell you that this was going on since November last year, and I had no whiff about it until recently.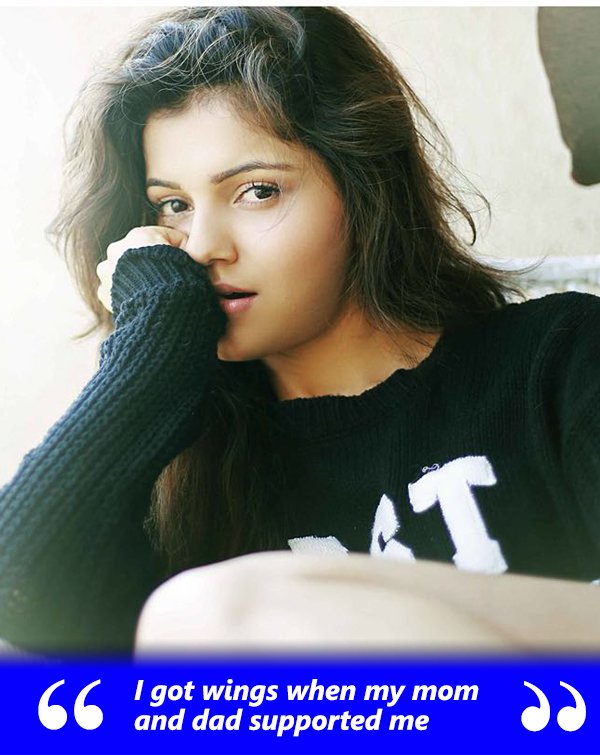 Abhinav told me that he had never had the concept of marriage and he wants to tie the nuptial knot only because the girl is me.

And do you believe in the institution of marriage?
I do, but i never though that we'll go ahead so soon. I think we rather quickly realised in our relationship that there was no point in testing waters anymore, we were sure that we want to be together. so why wait?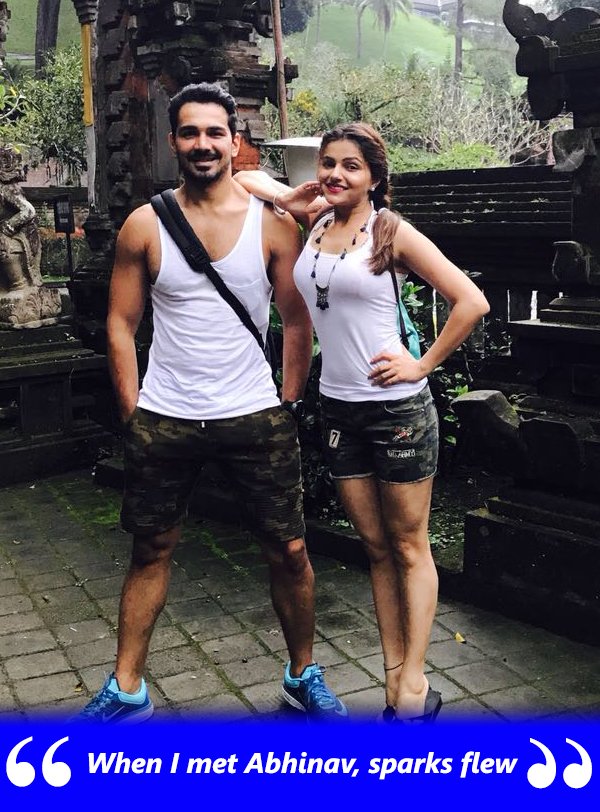 Any resistance from parents when they first came to know that you were dating Abhinav?
No, my parents are very accommodating, they want me to live my dream, they have said that they will always be my side as i pursue my dreams. Now, my love life is certainly one of my dreams isn't it? (laughs) You get wings when your Mom and Dad support you so much. And, I think Abhinav is the wind beneath my wings.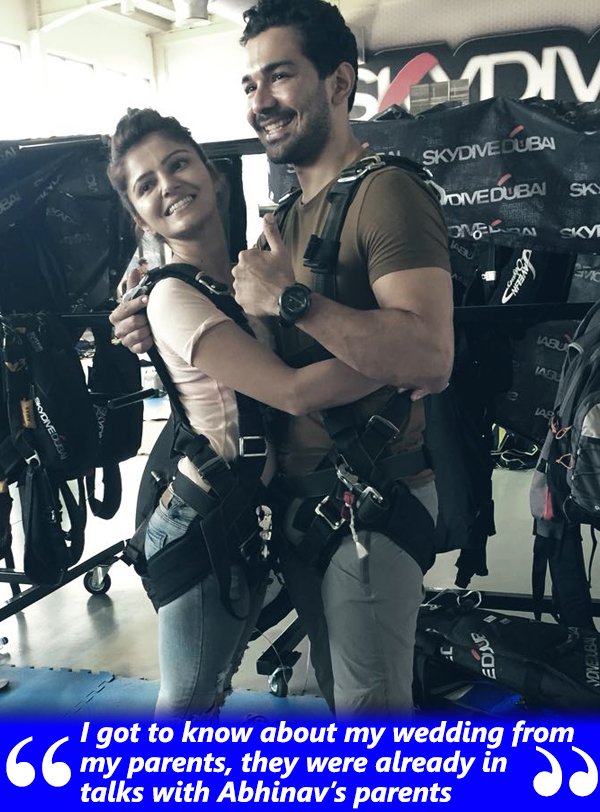 Who said first: I love you?
I realised that I was attracted towards him and iI didn't hold myself back. I expressed it to him that I see myself growing older with him. But I knew him 8 months prior to that. We were dating then.

What? You were dating him and hadn't told him that you love him?
I wouldn't say that were dating per se. We were just attracted to each other and wanted to know more about each other. Dating to me comes with a certain amount of commitment.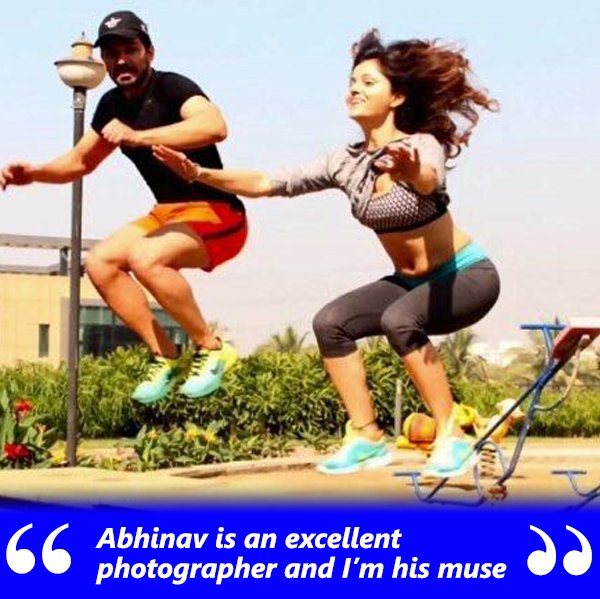 How did your love story with Abhinav begin?
I knew of him as a photographer. One day, he posted a request on Insta asking if I would allow him the pleasure of photographing me. I realised that he also, like me, was a part of Choti Bahu (my first show)- the show I was doing then.

He first asked for my email id, later he asked for my number.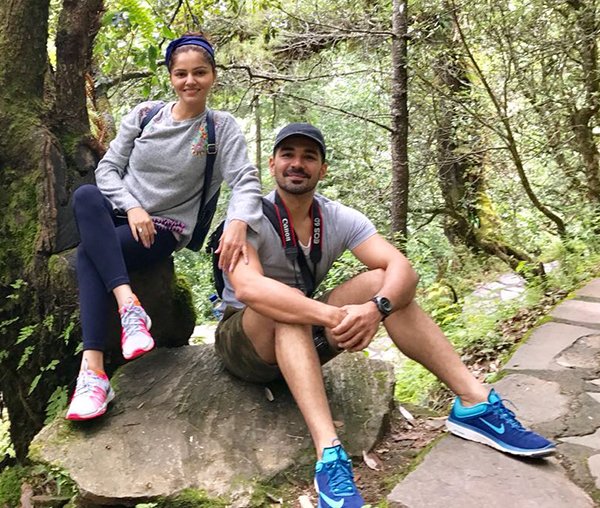 Abhinav Shukla With Rubina Dilaik

Did he admit at a later point that the photo-shoot was an excuse and the real reason was that you had floored him?
(Laughs) Yes, he did. But to be honest, there was a spark from both the sides.

New home after shaadi?
Yes.

Babies?
Not so soon, we both are travellers at heart. Plus, he respects that I am an actor, and at times, keep very busy. This marriage is two similar people coming together to converge and realise each other's dream.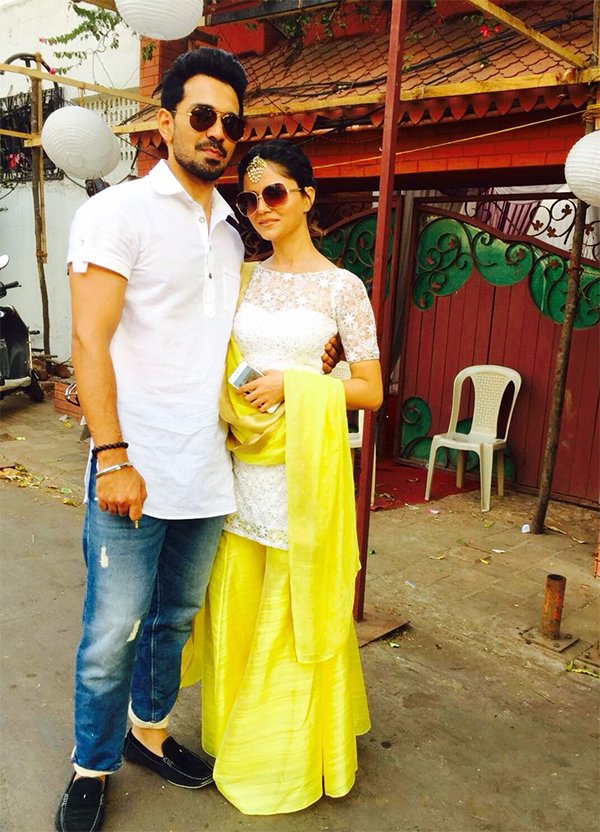 Abhinav Shukla With Rubina Dilaik

Do the two travellers often go for a hike?
Absolutely. We have gone to even Kalsubai Peak.

Describe your first photo-shoot with him...
I think we both had butterflies in our stomachs. It was a very special feeling. You know, as I told you, there was attraction happening from both ends. And when those pictures came, everyone said: Wow, Rubina, Abhinav looks at you differently. Those pictures became a turning point in my life.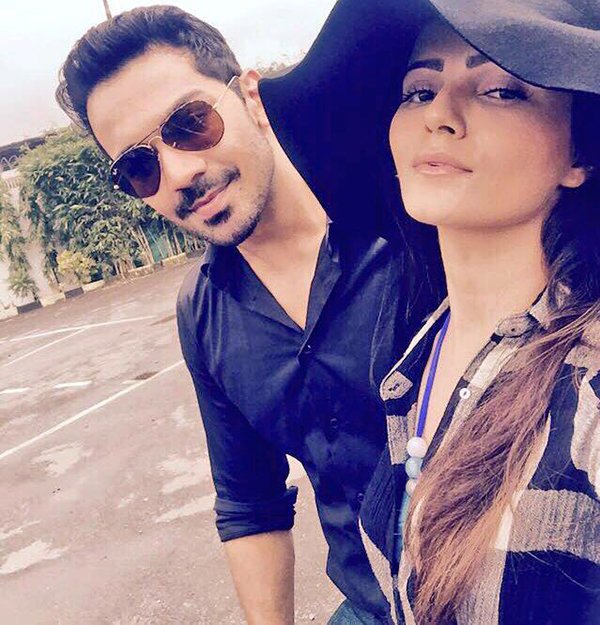 Abhinav Shukla With Rubina Dilaik

After that, did you shoot with any other photographer?
No (laughs). I became his muse. He is good in the way he clicks me, I have only blossomed in love.