WHAT! Pregnant Debina Bonnerjee Has 2 Fibroids Growing In Her Womb; Actress REVEALS Her Pregnancy Cravings Increased Her Sugar, Thyroid Levels
Mom-to-be Debina Bonnerjee in her latest vlog revealed she has two fibroids growing in her womb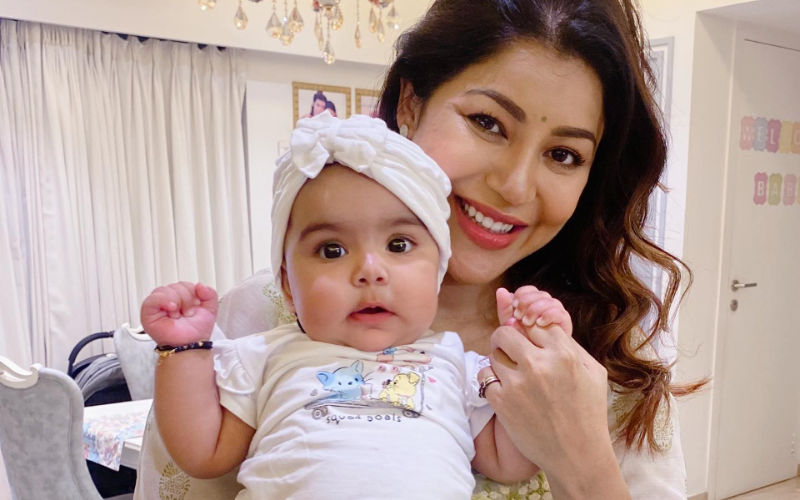 TV actress Debina Bonnerjee and her actor husband Gurmeet Choudhary are expecting their second child. The couple welcomed their daughter Lianna through IVF in April this year after 11 years of marriage. As Debina is pregnant for a second time, she has been sharing her pregnancy cravings, complications, and challenges she is facing in her second pregnancy with fans via YouTube videos on her channel. In her latest video, the mom-to-be revealed she has two fibroids growing in her womb.
Not just that, the actress also talked about how her pregnancy cravings have increased her blood sugar and thyroid levels. Debina on Monday posted another video on her YouTube channel, 'Debina Decodes' where she stated that she visited a doctor after she suffered a pelvic pull kind of pain. After some tests, it was found that she has high blood sugar levels and elevated thyroid. Thus, she has now been asked to not eat sugar, starch, rice, or bread. The mom-to-be further mentioned that in order to satiate her midnight cravings, she now keeps bananas and oranges at her bedside.
Notably, while Debina went through several failed IVF and IUI attempts during her first pregnancy, she conceived naturally for a second time. In her earlier vlog, the actress revealed her first reaction to finding out she is pregnant again. Debina Bonnerjee asserted that for the past 5-7 years she lived with the thought that her body has lost the natural capacity to conceive.

On August 16, Debina and Gurmeet announced they are pregnant with their second child with an adorable picture of them and their newborn daughter.